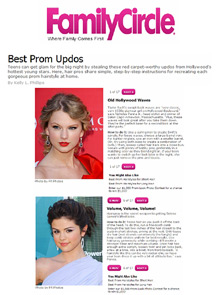 Familycircle.com calls on SalonCapri's Nick Penna for prom hairstyling tips!
I'm in love with the solid perfume necklaces several designers have added to their collections this spring. Marc Jacobs and Stella McCartney (to name a few) have created stylish necklaces that cleverly conceal a solid perfume inside their design. Perfume and
In a roundup of my favorite people to follow on Twitter, I included a little-known-to-me fashion bon vivant, @derekblasberg. Since then, I've realized that Mr. Blasberg is kind of a big deal — like, editor-at-large of Condé Nast's Style.com big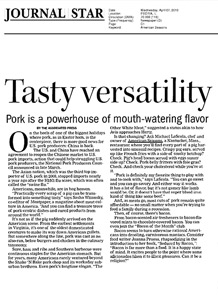 American Seasons' Michael LaScola is featured in an AP story on America's infatuation with pork that was picked up by newspapers across the county.
You've heard about Chatroulette. You've heard people recount their Chatroulette experiences. You've had aspirations of trying Chatroulette, but just can't stomach the guaranteed awkwardness, at least not without copious amounts of alcohol. Enter Kittehroulette, a furrier spin on the original
Okay — anyone who's passed by Lord & Taylor on Boylston St. recently and tried to play it off that they didn't do a lil' double-take at the new Calvin campaign is lying. Even the hetero males — I've seen
I was an addict of The Bachelor show this past season. Every Monday night I was plopped in front of my TV — I just really couldn't get enough. But don't get me wrong…while I could care less about the
If the beginning of the New Year didn't start to make you nervous about swimsuit season, then the past weekend's warm weather certainly did! It's time to get to work. Seriously. Now!  BodyScapes Fitness in Brookline (a gorgeous gym with
No offense to good old Chuck Tufts, but he didn't exactly pick a gem of a city to settle my alma mater. He couldn't even decide on one damn zip code (Tufts conveniently straddles both Medford and Somerville, so, 10