The Boston Herald's Business Editor, Frank Quaratiello, held an in-person interview with Gemvara.com founder Matt Lauzon to discuss Matt's hobby, fly-fishing, and watch Matt demo his skills.  The full-page article ran in Frank's recurring Business column called "Frank Talks," which
For plastic surgery, of course! Stylelist.com recently reported that a new survey revealed that the average woman thinks that 52 is the ideal age to go under the knife. Do your frown lines put a frown on your face? Can't stand the baby
We're all familiar with IKEA, obv, but who knew that Scandinavian design prowess extended beyond crappy ready-to-assemble home furnishings?  Looking for a way to get it on in the dead of winter, the randy Swedes came up with the Twosome
I read an article in the New York Times Magazine the other day about the analysis of content from social media websites (such as Twitter and Facebook) for predictions of everything from box office success, to changes in the Dow Jones Industrial Average. By examining
Considering recent news that Jessica Simpson's clothing and accessories empire is expected to break the $1 billion sales mark in early 2011, it's safe to say that celebrity endorsement has reached a zenith. Whether it's the sisters Kardashian shilling weight
Beauty Expert Elke Von Freudenberg features Nick Penna's winter tips on her blog on January 3, 2011.
When the New Year comes around, everyone is always looking for ways to purge themselves of last year's bad habits.  Well, my bad habit is shopping; in fact, I am frequently referred to as "Shop Monster" (which I think is
Treat Cupcake Bar is a featured "sweet sensation" in BEST EVENTS' winter issue.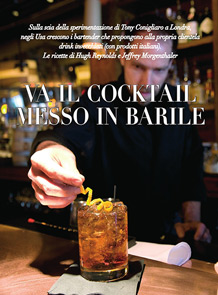 Bargiornale, a glossy Italian lifestyle magazine, highlights the aged cocktail program at Temple Bar in Cambridge, in a story alongside London bartender Tony Conigliaro, who invented the concept.