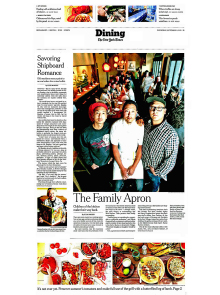 Island Creek Oyster Bar General Manager and Wine Director, Tom Schlesinger-Guidelli, shares his family's history within the restaurant industry in a New York TimesDining section cover story on restaurant families.
Thanks to the rise of beauty tutorials permeating Pinterest, women across the country are convinced we can be our own hair stylist, make-up artist, dermatologist and manicurist. Who needs professionals when you have a mirror and a video streaming on
Growing up, Tetris was our Angry Birds, our Bejeweled, our Temple Run. But unlike kids nowadays (yes I just said that), we didn't need that many options. I remember taking the car ride to my lake house armed with only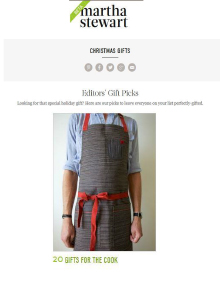 Cuppow's BNTO lunchbox adapter is recommended as a "Gift for the Cook"  in Martha Stewart's prestigious online holiday gift guide.
Am I hyperbolizing when I say this is the best thing EVER? Perhaps, but it's certainly fair to say this mother-daughter photo project is absolutely the bee's knees. "Let's set aside the Barbie Dolls and the Disney Princesses for just a
There are so many things floating around Facebook that are reminiscent of the late 90s chain mail fad (the one my dad single-handedly continues to keep thriving) – random anecdotes, superstitions, brainteasers and never ending scrolling text. But I won't
So, you killed it…again. Whether it was your significant other's favorite fern or the beloved family Ficus, you vow never to take on the responsibility of potted plant parenting ever again. If you're one of the millions out there like