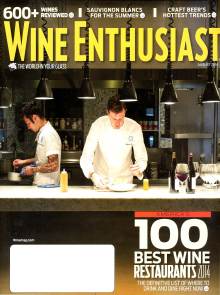 Kendall Square mainstay, The Blue Room, is one of only four New England restaurants honored on Wine Enthusiast's prestigious annual "America's 100 Best Wine Restaurants" list.
It's here. The answer to your most crucial questions: Can I pull off a cat eye? Does red lipstick look good with this shirt? You know, those questions that make getting ready in the morning take forever. What is this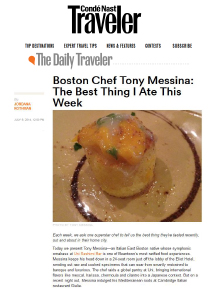 Uni Sashimi Bar Chef Tony Messina is featured in CNTraveler.com's "The Best Thing I Ate This Week" series, describing his experience dining on Semolina Cakes at Giulia. The post is led by a write-up on Uni, calling the restaurant one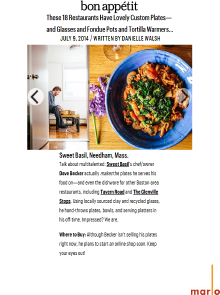 Sweet Basil Chef/Owner Dave Becker's handmade pottery is highlighted in a slideshow of restaurants across the country serving food on unique, artisanal plateware.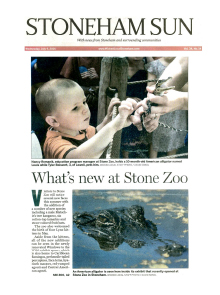 The Stone Zoo's new additions, including a tree kangaroo, cotton-top tamarins, fruit bats, American alligators, and baby lynx kittens, are featured on the cover of theStoneham Sun, with details on each exciting exhibit.
Currently my Facebook newsfeed informs me that someone's "real age" is 54 (she's 29), someone should actually be living in Vermont instead of Boston (actually, I've told myself that several times without taking a quiz), and someone's pop icon identity
We all remember the YouTube phenomenon Tori Locklear's hair-curling tutorial disaster (more so the disaster, less so her name—I just looked it up).
A round-up of the country's best summery gin cocktails features Clio's signature Bullseye Gin & Tonic, a refreshing twist on the classic with loomi "bullseye" ice cubes.
Call me crazy, but birthdays are stressful. At least for me they are. It could partially be because my special day happens to coincide with another special day for millions of people around the world (you're reading the words of