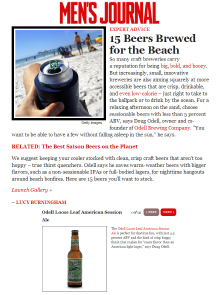 In a round-up of beers that are brewed for the beach, Narragansett Summer Ale was featured, citing that the retro-styled brew guarantees "hours of sessionable fun."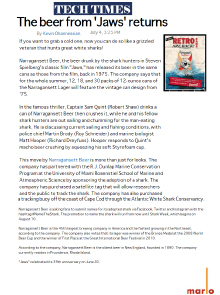 The return of the 'Gansett 'Jaws' can was posted, noting its partnership with the R.J. Dunlap Marine Conservation Program, as well as the #NameTheShark social media contest. The article also states, "If you want to grab a cold one, now
If there's one thing I love about summer (besides sun and sand, of course), it's a good, old-fashioned hot dog off the grill. There's something about that meat, white bread and condiment combo paired with a sunny day and a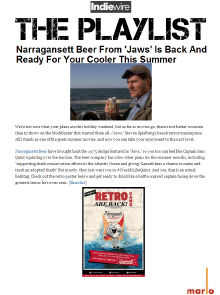 The 'Jaws' retro can was featured on the film blog noting the tie to the iconic thriller and its availability throughout the summer.
The "What Did The Fox Say" boys are back! For those of you who have been living under a rock for the past year, Ylvis hails from Norway and instantly became famous after their video of the sexy (IMHO) men dancing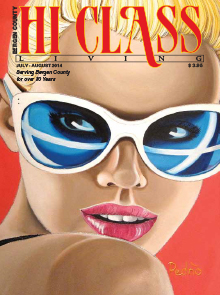 Andegavia Cask Wines is included in a round-up of top Lifestyle Buzz items, noting that the casks are "eco-friendly, portable wines with direct-to-consumer delivery." The write-up highlights the premium quality of Andegavia and notes the wine's more efficient price point
Around this time last year, I gave my not-so-fashionable advice on the best ways to wear the American flag for July 4th. I was hesitantly directing m. blog readers to a trend I wasn't sure was trendy. BUT one year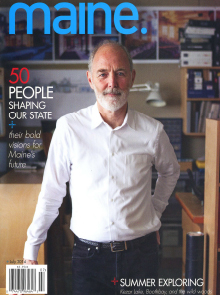 Michael Landgarten, owner of Bob's Clam Hut and Robert's Maine Grill is profiled in a four page spread in Maine magazine's "50 People Shaping Our State" issue.