Not Just Another Murder Mystery
Let's be honest, everyone loves a good murder mystery. Despite the fact that we live in a world of heightened paranoia and fear of death's door knocking, we are all still obsessed with finding out the details on murders, whether it's non-fiction (Investigation Discovery, Forensic Investigators, Snapped, Fatal Encounters, etc.) or fiction (Law & Order, Bones, Whodunnit?, etc.). The obsession is real, and I often find myself sitting down to watch one episode only to then find myself two hours later three episodes deep shoving popcorn in my mouth wondering who killed the homecoming queen.
In the most recent murder phenomena, podcast Serial, the opportunity to examine cases that are crooked have become of particular interest to the public. And while Serial is still one of the top-rated podcasts on iTunes, the Season 2 story of Bowe Bergdahl is a little less "interesting" to me, if you will. If you're in the same boat, I've got just the thing for you—Netflix's original series, "Making a Murderer."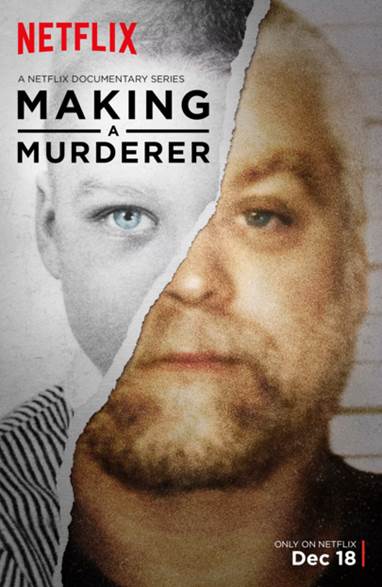 Image Source theverge.com 
I won't go much further when it comes to details, as I am only five episodes in, but I WILL tell you that it hits all of the sweet spots when it comes to murder mysteries—lies, deceit and corruption, all taking place within a misunderstood, low-class family in the small provincial town of Manitowoc County, Wisconsin.
Bring on the snow — happy binging, my murder mystery friends!
Posted by Emily