Grumpy Cat's Worst Enemy
I am an animal lover, however not the biggest fan of cats. Whether it's the creepy lurking around the house, spying on you from the crevices of your kitchen, or the hissing when you're merely trying to cuddle, there's something about household felines that I don't like.  Despite my aversion, there's one witty kitty that got my attention this week, Manny the selfie-taking cat.
I'd love to know how this cat learned how to use a GoPro. Manny not only gets his furry face in the shot, but includes his friends AND presses the button.
Don't believe me? Check it out for yourself:
Escuze me iz someone in there?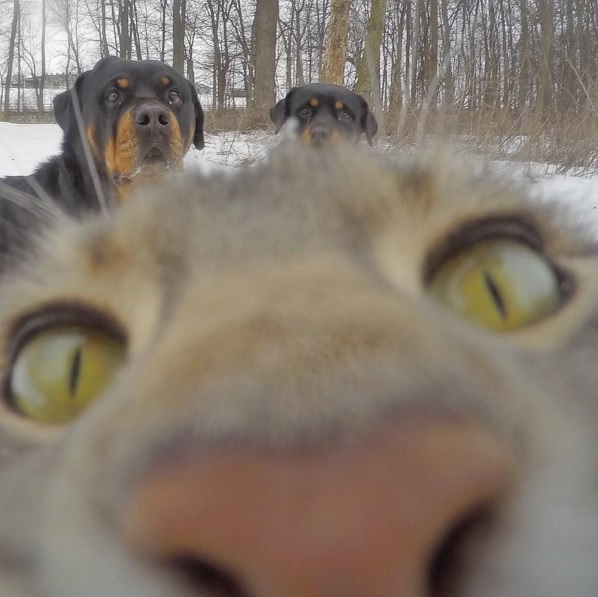 You just barked dis' kitty up the wrong tree.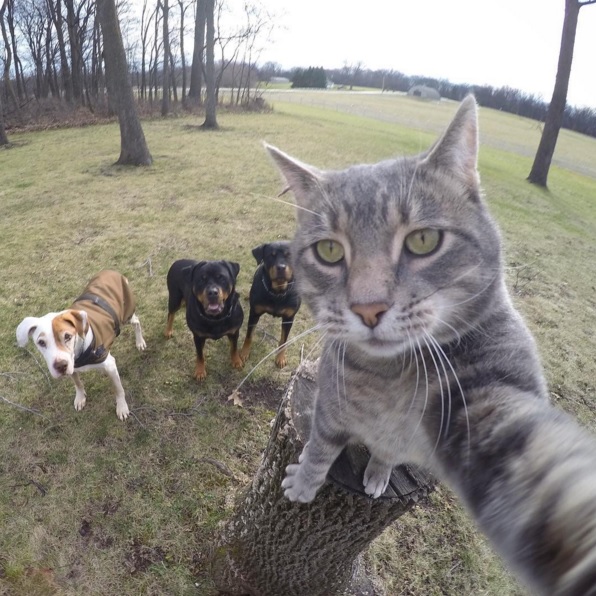 Bask in my glow, woodland rodent.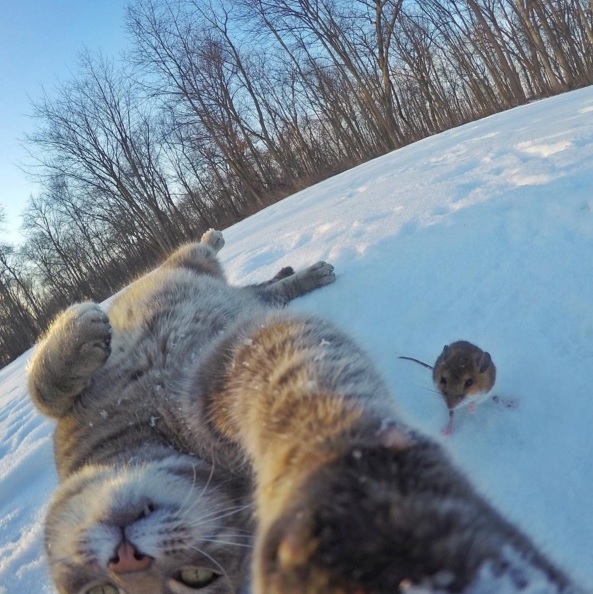 All Image Source Instagram
Posted by Hanna