ATTN: Pokémon Go Haters – Let a B*tch be Free
Image source mysteriousladyl.tumblr.com
Pokémon Go has pretty much taken over every aspect of daily life. Pokémon is a pop culture icon of our generation and it warms my nerdy heart to see so many people getting back into it or discovering the world of pocket monsters for the first time. But you know shit's gonna go down when you get thousands of people up off their asses and hunting for imaginary, pixelated monsters. I wasn't surprised when I saw that someone found a body while playing the Nintendo geo-caching game a few weeks ago. People are Pokemon-ing while driving. Someone was robbed while distracted and playing Pokémon Go.
So yeah, some arguments can be made against Pokémon Go's ever-increasing popularity. But I say, as long as you're safe and aware and not an idiot about it (i.e. maybe you should check both directions before chasing that Charizard across a highway) have at it! To be clear though, I don't have patience for dimwits who trespass on private property in the middle of the night, making the nightly news and ruining it for the rest of us, but I certainly don't have patience for the haters.
It's okay if you don't understand pop culture. I never understood gel pens in the second grade, Uggs in high school or, to this day, Justin Bieber (is it too late now to say sorry?). But just because you don't understand something, doesn't mean you can hate on the people who do understand and enjoy it.
 "Pokémon Go is annoying."
 "I'm so sick of hearing about Pokémon Go"
 "Only losers play Pokémon Go"
 "I'd play Pokémon Go, but I have a life"
Well, here's a quick bit of advice for all you haters: sometimes people like things that you don't like and that's okay. Damn, just let a b*tch be free!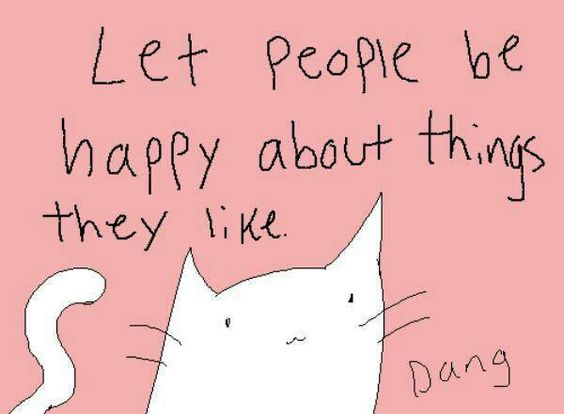 Image source TheBerry.com
Posted by Mike.