A Make-Up Maestro
Image source Instagram.com
My make-up skills would probably range from little to none; I barely manage to sweep a slick of mascara over my eyes without it clumping/sticking/poking myself in the eye. While it would be nice to have a better command over making myself up, I always have reliable girlfriends to offer sage advice about what new lipstick I should be buying or which skin-friendly foundation I should be trying a sample of in Walgreens, so I'm generally fine with my lackluster skills.
However if I had the skills of make-up artist Tal Peleg I think I'd be investing a whole lot more into my eye shadow collection! This artist, who also goes by the rather dreamy name of 'Scarlet Moon' creates incredible detailed scenes using the eyelid as a blank canvas. Her designs are often inspired by movies and fairytales, including recently the characters of Elsa and Anna from Disney's Frozen.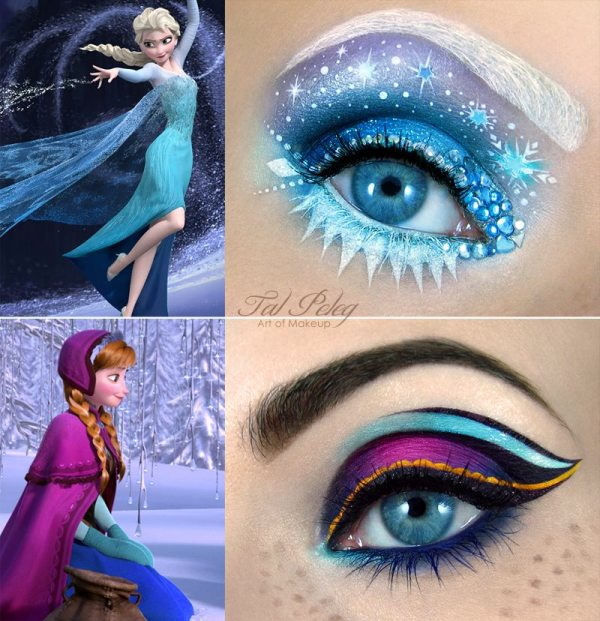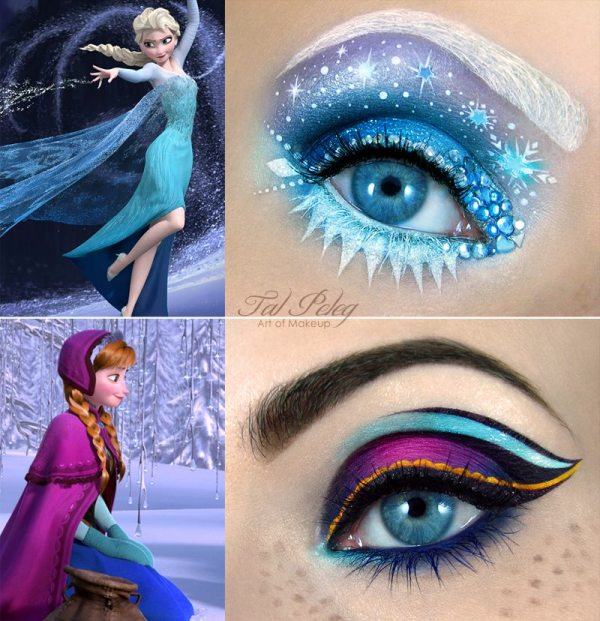 Image source Instagram.com
They are miniature works of art, and generally each makes a whimsical use of the natural curvature of the eye.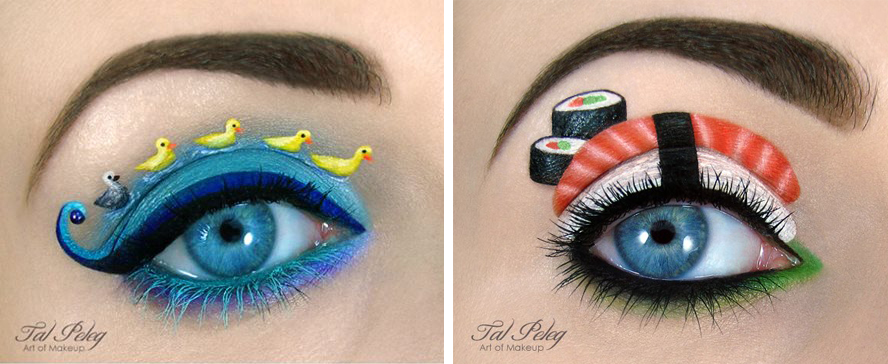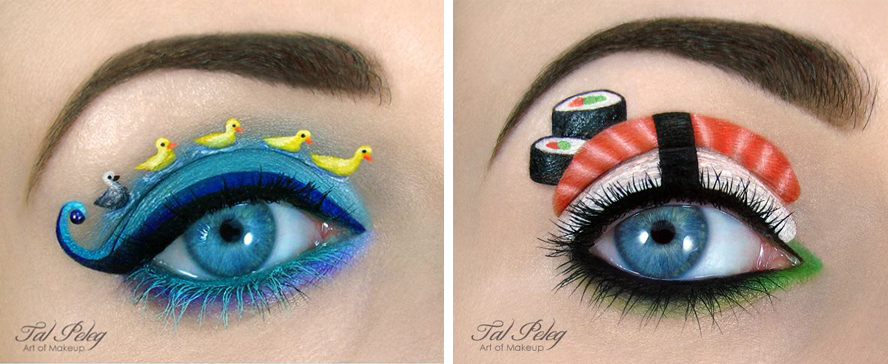 Image source Instagram.com
So, give me a couple of weeks, a bucketload of eyeshadow and makeup brushes and maybe I'll be creating my own eyelid masterpieces…or possibly just turning up to the office three hours late with black panda eyes!
Posted by Hilary