A Peep-y, Creepy Time of Year
Once the leftover chocolate hearts have cleared the shelves at 75% off this week, every drugstore and big box retailer around the country will make room for rows and rows of one of the most horrifying and unnatural incarnations of candy in the modern age. PEEPS.
I've never been a fan of the brightly-colored, foam-like candy yet I can't seem to evade their presence each spring. Since I was young, my very sweet uncle would buy us Peeps each year for Easter. And each year, they ended up in the trash. It wasn't until high school – the year he bought each of us girls six boxes of Peeps, totaling 18 boxes in our household – that my sisters and I came up with more clever uses for them, not wanting to just toss them away.
Most of our uses involved some kind of prank, including Peeps scattered around the car interior of my sister's then-boyfriend on a very hot summer day. I distinctly remember this going awry quickly – he thought his ride was pretty sweet and couldn't believe we'd treat it so disrespectfully. (His ride was NOT sweet, btw.) Not one of our best ideas.
Anyway, these Peep-y memories inspired me to go hunting for some great alternative uses for these little squishy creatures, and I was not disappointed:
Religious art for your home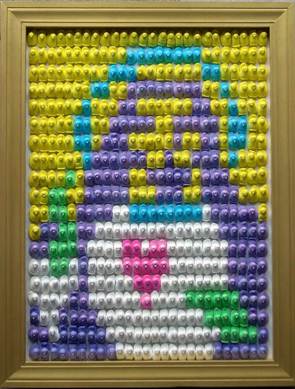 Image source returnaddress.tv
Bottle stopper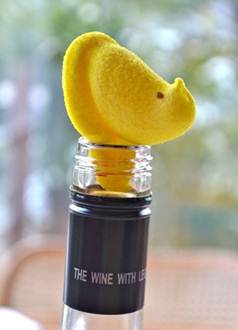 Image source Yahoo! Shine
Fishing bait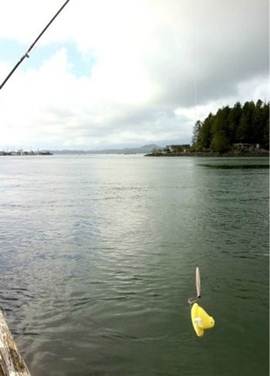 Image source Yahoo! Shine
Diorama of your favorite celebrity wedding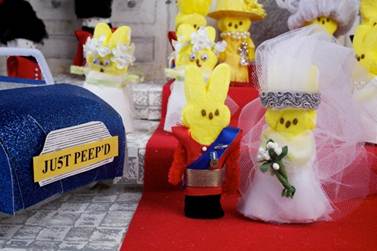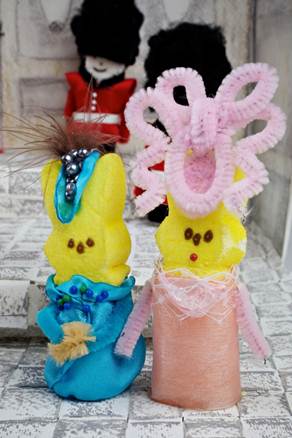 Image source The Washington Post
iPhone stand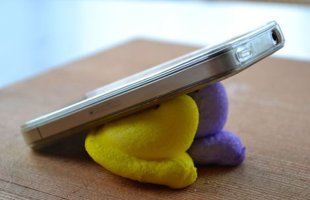 Image source Yahoo! Shine
Business card holder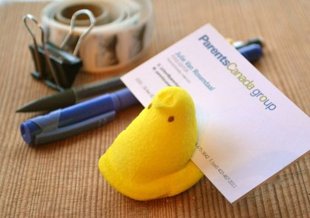 Image source Yahoo! Shine
Pincushion (or voodoo doll)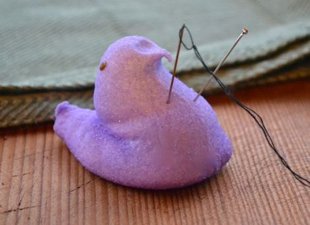 Image source Yahoo! Shine
Moral of the story: If you find yourself in the presence of peeps this season, think creatively before you toss.
Posted by Emily