A Purse for the Playful, Pretentious and Mildly Neurotic Modern Woman
One of my favorite online shopping websites, Welcome Companions, which aptly describe itself as "A collection of objects and accessories for everyday play," recently added what can only be described as the 21st century woman's first aid kit: A perfectly proportioned purse created by the magical, mysterious, and prodigious performance artist, Miranda July. The luxe yet understated limited edition handbag, appropriately named "The Miranda," is now available to the masses via Opening Ceremony and can be yours for a mere $1,500.
The quaint little clutch includes all the necessities for a modern day millennial: labeled pockets for such things as "Ultra Top Secret Projects," a single almond to solve those hangry moments, a comfort blankie for nights spent in strangers' beds, bobby pins from an ex-boyfriend, bottle of Homeopathic anti-anxiety supplements, picture of a random child, $20 cash in a secret robber thwarting compartment and a set of multi-purpose business cards which contain witticisms so grand they had me lusting after ownership of this bag so amorously I almost* made the purchase.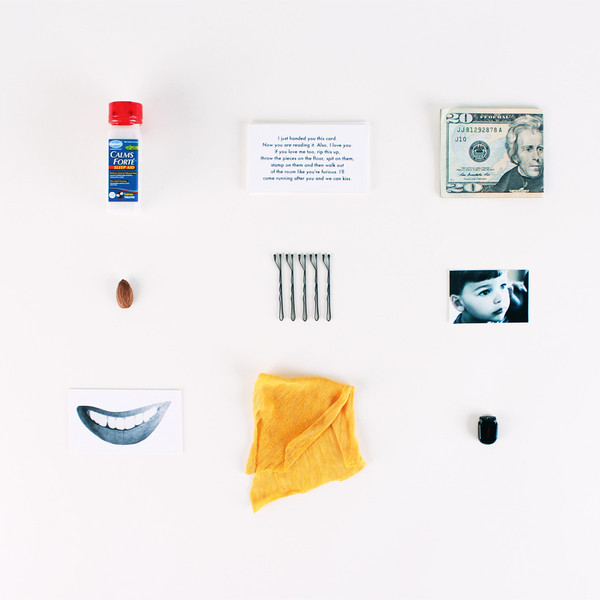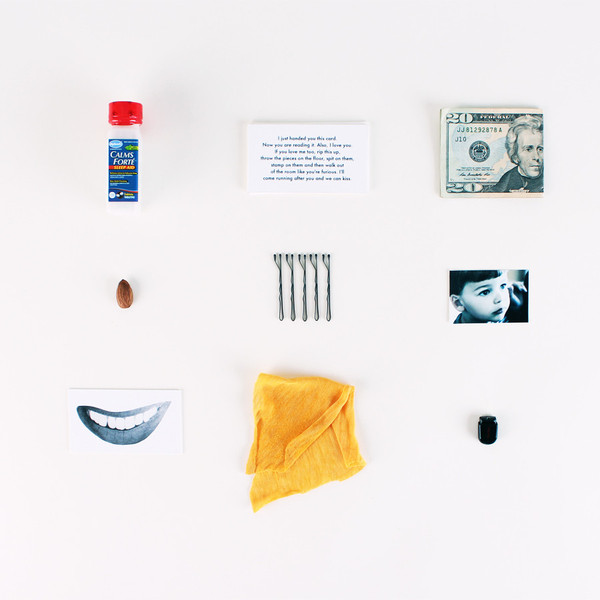 A wise man once said "Baby, baby, it's a wild world" and I am remiss as to how I've survived low blood sugar bouts, pick pockets, bad hair days and panic attacks for 26 years without the trust security of a Miranda by my side. Thank you, Ms. July, for understanding and interpreting the often incomprehensible needs of today's "Semper Paratus" generation.
*If I spontaneously won the lottery and had just finished my 3rd glass of merlot.
All images source welcomecompanions.com
Posted by Jenna