A Spoonful of WOW!
Image Source @ioanavanc
In addition to being a platform for quickly and easily sharing filtered photos of cats, selfies, cat selfies, perfectly-arranged makeup bag contents, and the like, Instagram has allowed millions of artists to share their work with the world. The latest installation in "skillful artists that amaze me" is a Romanian architect names Ioana (@ioanavanc on Instagram).
Ioana arranges food on spoons to create works of art that are too gorgeous to ever be eaten.
These tiny creations take far more patience and skill than I can ever imagine having, and for that, I think Ioana is my new idol. Also, how does she not eat all of her materials?
Here are some amazing works of art Ioana created with corn: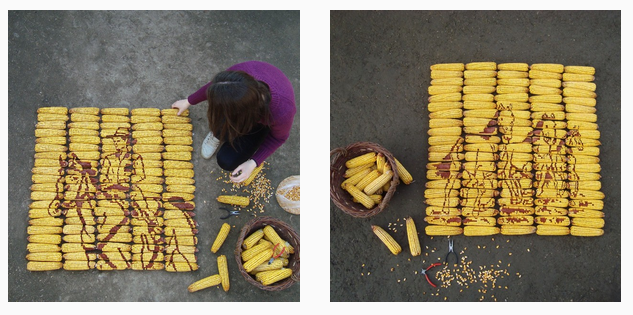 Image Source @ioanavanc
Now this is what Instagram dreams are made of..
Posted by Erin D.