Admiring Grown-up Sand Art (and wishing for summer!)
Image source Buzzfeed.com
Snowstorm after snowstorm. The "Polar Vortex." Sloppy weather and grey skies. The long winter months have grown tiresome and I'm sure I'm not the only one ready for a change in weather. And with the clothing stores decked out in sundresses, shorts and swim suits it feels like spring should practically be here. A warm breeze, flip flops, sunshine—what I'd give to dig my toes into the sand on a beach! Alas, with several weeks of winter left, photographs of the beach are as close as I'll come for some time.
Recently I came across the work of Andres Amador, self-titled "Earthscape" artist. The California artist hails from San Francisco and uses only a rake to create these stunning designs—they sometimes amount to 90,000 square feet!
He arrives in the early morning, taking about two hours to finish each creation, only to watch them disappear in the afternoon. There's something rather poetic about the process—these beautiful designs that last for a mere few hours before being washed away by the tide.
According to Amador, this metaphor fulfills him: "In the end, our lives are about the experiences we've had, not the things we have held on to. And in the face of certain erasure, in the face of our own personal, inevitable demise, the act of rallying forces on behalf of creation and beauty is a declaration of one' existences in the face of a seemingly indifferent ocean of reality."
Sure it's a bit cliché and corny, but you can't deny that it's true! Nor can you deny the beauty of these designs: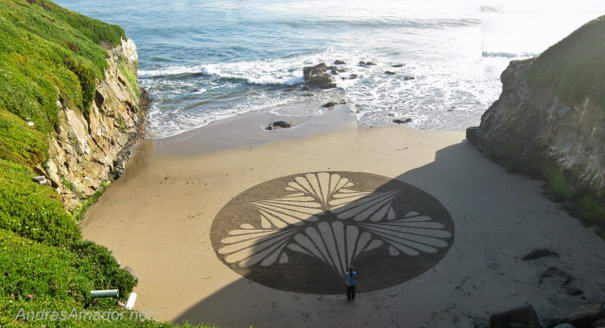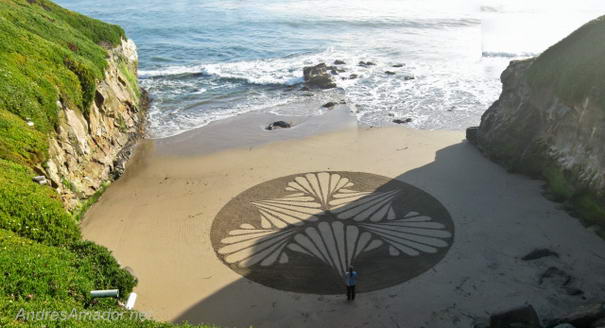 Image source Themost10.com
They clearly take a lot of dedication…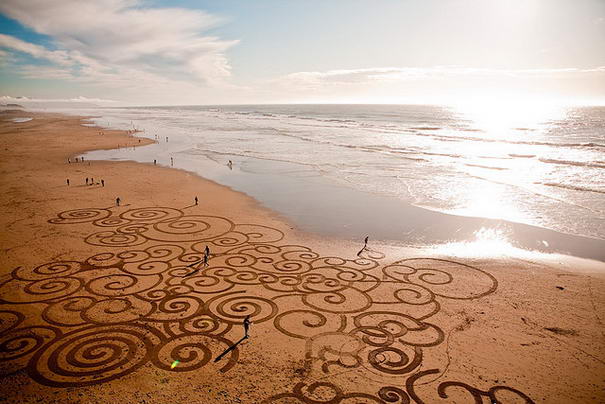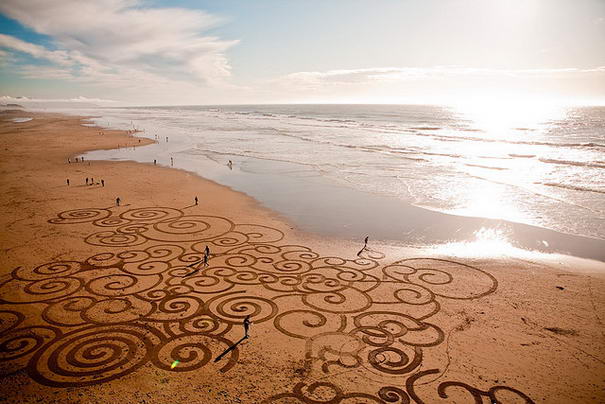 Image source Themost10.com

and patience to have your art ruined over and over and over again.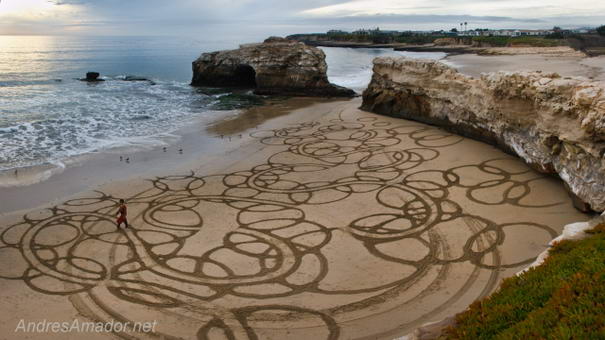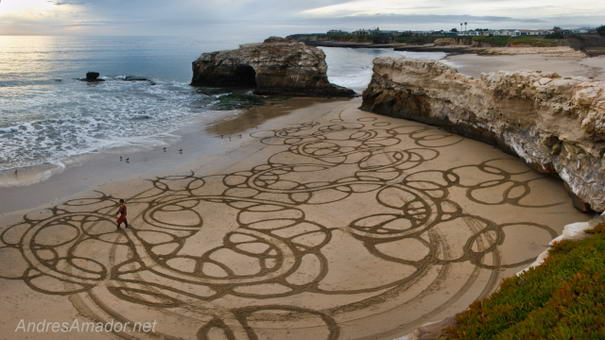 Image source Themost10.com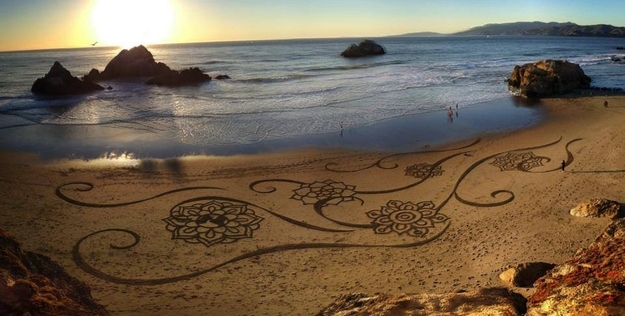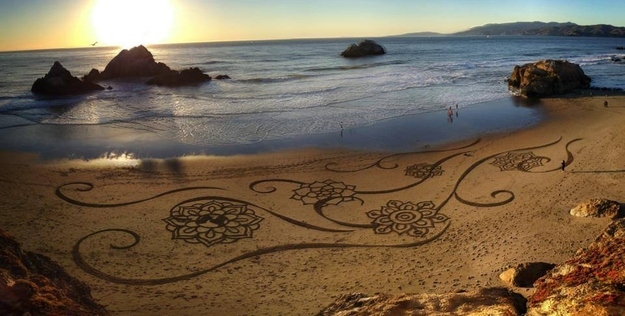 Image source Buzzfeed.com
Looks like I've got myself a summertime hobby!
Posted by Emily