If It Ain't Baroque, Don't Fix It – New Ways To Appreciate A Timeless Fairy Tale
Greetings, faithful m.blog squad! Apologies for the random stream of Ilana consciousness (and inter web prowling) that I'm about to throw your way. While watching a teaser trailer for the Beauty & The Beast live action film I finally caught in theatres over the weekend, I somehow then found my way into an article featuring the promotional photos via Entertainment Weekly (seriously, Emma Watson – be more majestic, I dare you.) Anyways, naturally that sucked me into the amusing (Alice in Wonderland) rabbit hole that is the world of irreverent animation film memes.
As an unabashed lover and connoisseur of pretty much all things created by the world of Walt and his house of mouse, I have an extra special fondness for those musical folks in the French countryside. I will always be their most gracious guest. "The plates, they talk, they can dance… after all Miss, this is France!" – I mean, that's just excellent rhyming and lyricism right there.
Without further ado, I present to you some of the best (and most frighteningly accurate) Belle & Co. memes:
1. Once upon a time…. That moment when a classic childhood favorite is low key about a rather dark phenomenon. Quick Psych 101 refresher – Stockholm Syndrome is when hostages express empathy, bonding and develop positive emotions toward their captors… um, yep, sounds about right.
2. Everyone needs a good, hearty binge now and then, Beast. We feel ya, bro… no shame in your game. Regret nothing.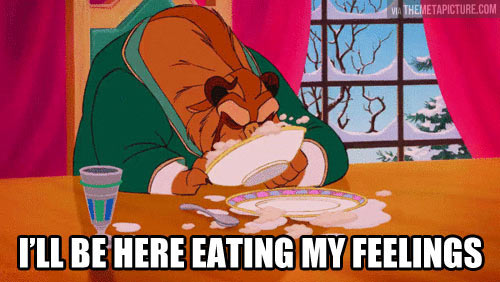 3. Yaaaasss, get it girl. Belle is seriously the definition of a fairy tale #girlboss and Rosie the Riveter. Do you, princess.
4. Ah indeed, because no Disney movie would be complete without the underlying theme of machismo. And no one does bravado and cavalier better than Sir Gaston.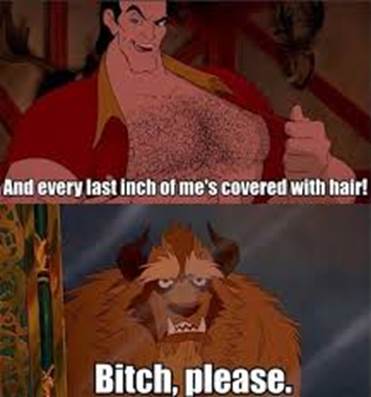 5. This is so true and blowing my mind rn TBH. Time for a newlywed visit to an enchanted Ikea.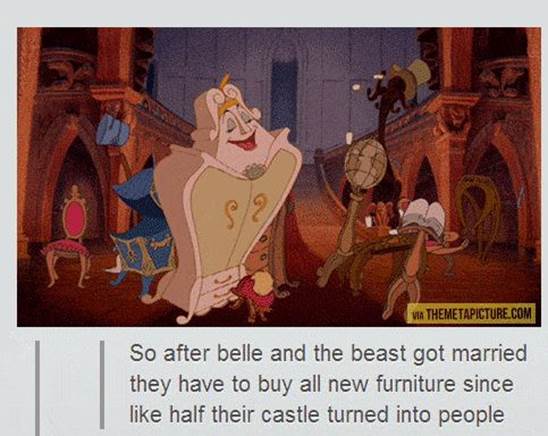 All images source TheMetaPicture.com
Posted by Ilana