It Ain't Easy Being Cheesy, But It Sure Is Delicious!
Photo Source Instagram
First there was the Rainbow bagel. Then this past year, Oreo bagels and Candy Cane bagels were all the rage. So if you've been patiently waiting for the next bagel craze to come along, like I have, you're in luck because it looks like it has arrived.
A New Jersey-based bagel shop, The Bagel Nook (same shop responsible for the Oreo bagel), has concocted two new bagels inspired by your favorite snack foods. Meet the Flammin' Hot Cheetos bagel and the Dorito bagel. I. Kid. You. Not.
To get the full flavored effect, The Bagel Nook suggests pairing the Cheetos bagel with either Cool Ranch cream cheese, or if you're looking to bring the heat, try it with their Ghost Pepper Chili cream cheese. The Dorito bagel is made with nacho cheese flavor and is said that it pairs nicely with the shop's Bacon and Cheddar cream cheese spread.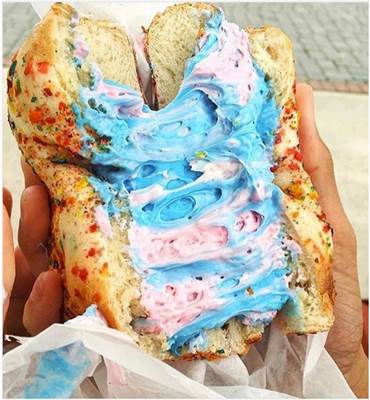 Photo Source Instagram
Of course, if you prefer having sugar cereal for breakfast instead, The Bagel Nook has got that covered, too. For a sweeter treat, try the Fruity Pebbles bagel with Cotton Candy cream cheese or the Coco Puff bagel with Cannoli cream cheese.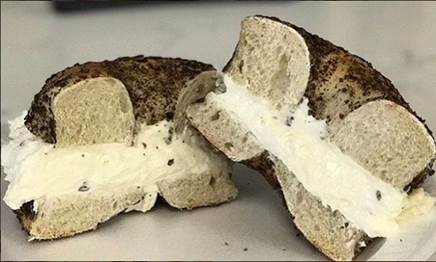 Photo Source Instagram
Not planning a trip to Jersey anytime soon but still want to try one of these bad boys? No problem, The Bagel Nook offers nationwide shipping on some of their most popular combos. So your "cheat day" can now be every day!
RIP plain bagels of the world!
Posted by Rebecca