Americans Use the Chicken Emoji More Than Anyone Else
The creation of emojis was the texting God's gift to us peasants who sometimes struggle to find the words we need to express our emotions. A red angry face with slanted eyebrows says so much more than the words "I'm extremely angry right now!" In college I studied how the texting habits of my generation reflect our country's culture as a whole, but I never extended that research to incorporate emojis! Luckily Swiftkey took on the task, cultivating one BILLION pieces of emoji data that now offers a report of which countries use which emojis the most. While I won't bore you with the analytics (though I find them very interesting), I'll share a few of my favorites.
Russia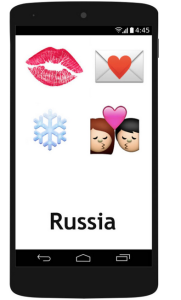 Snow, heterosexual love, no surprises here…
Canada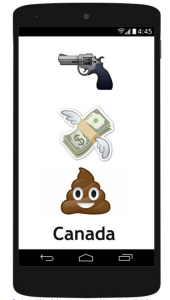 My interpretations on this one are NSFW…
USA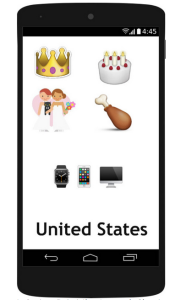 Chicken…because we're all fatties.
All images source Distractify.com
It's amazing how these little pictures have captured the essence of texting in 2015. My prediction for 2050? We'll all be texting in only emojis, no words. Talk about a communication disconnect…
If anyone is interested in more educated findings on this emoji study check out the deets on scribd!
Posted by Christina