An Aperol Fanatic Goes to Italy
While Aperol has been a thriving cocktail in Italy since the 1950's (yes, I researched the history of Aperol) it only more recently started to take its hold on the United States. One time I went to an Italian restaurant in Boston's North End and they didn't know what an Aperol Spritz was – I was horrified. Lucky for me and other U.S.-based Aperol fanatics (looking at you, Marlo), Italy is a relatively short plane ride away.
While historically Aperol Spritz originates in Padua and gained its popularity in Venice (the world's largest Aperol Spritz toast took place in Piazza San Marco in 2012), I personally recommend fellow Aperol fans head to Milan for an ~experience~ while sipping on Italy's favorite aperitivo.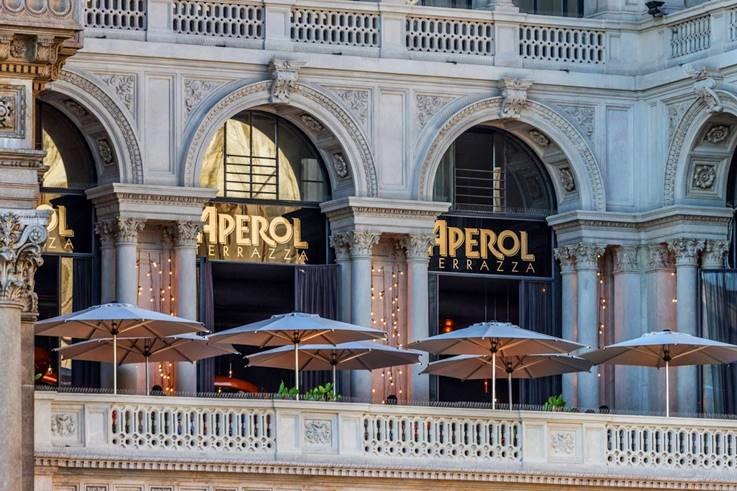 Image Source: FlawlessMilano.com 
Head to Terrazza Aperol in Galleria Vittorio Emmanuelle just next to Milan's famous and bellissima duomo. Not only does the bar have a beautiful view of the piazza, but it is so #onbrand it almost hurts – AKA a PR girl's happy place. All that orange, all that Aperol – it's basically a dream. Don't think you could love a cocktail enough to make it a destination? You obviously haven't tried Aperol Spritz. 😉

Image Source: FlawlessMilano.com
Posted by Giana 
Posted By: marlo marketing