An Ugly Sweater For Every Holiday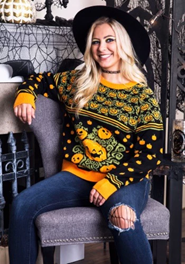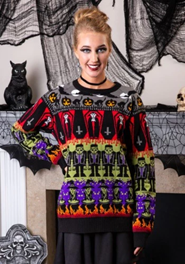 Image Source: Elite Daily
If you thought ugly sweaters were just for winter holidays, I'm here to let you know that is [happily] not the case. Introducing, ugly Halloween sweaters — just what you need to kick the autumn season off right.
While I'm not the biggest Halloween fan, I do love myself a good ugly sweater, so this is one of those holiday fads I can certainly get behind. Fan of witches? Zombies? Or just some good old fashioned pumpkins and happy ghosts (more my speed)? There's a sweater for that.

Image Source: Giphy
Whether you purchase yours on Amazon, find one at a trendy thrift store, or craft your own DIY-style, there's a Halloween sweater for every fall lover this season!
Posted by Victoria