An App to Get Involved
No matter what side of the political aisle you identify with, we can all agree that this election and new administration is nontraditional. As a result, people are more passionate, more educated on the matters at hand, and are showing up in millions to make a statement. It's said we're a government for the people and that it works best when citizens get involved, but that hasn't always been the easiest thing to do.
Tweeting our frustrations or approvals is a great outlet to share our personal beliefs but doesn't have a ton of pull with your legislators. Picking up the phone and calling the office of your rep can be intimidating and, frankly, seems a bit antiquated in our digital age. Recently, I discovered an app that solves these problems by letting you get involved with the swipe of your finger. Enter: Countable, an app that summarizes what Congress is voting on week by week and provides Spark Notes versions of each bill, clearly explaining the pros and cons of each side. The app also identifies who your direct Senate and House representatives are and allows you to email, phone or even video chat with them to share your feedback on specific bills.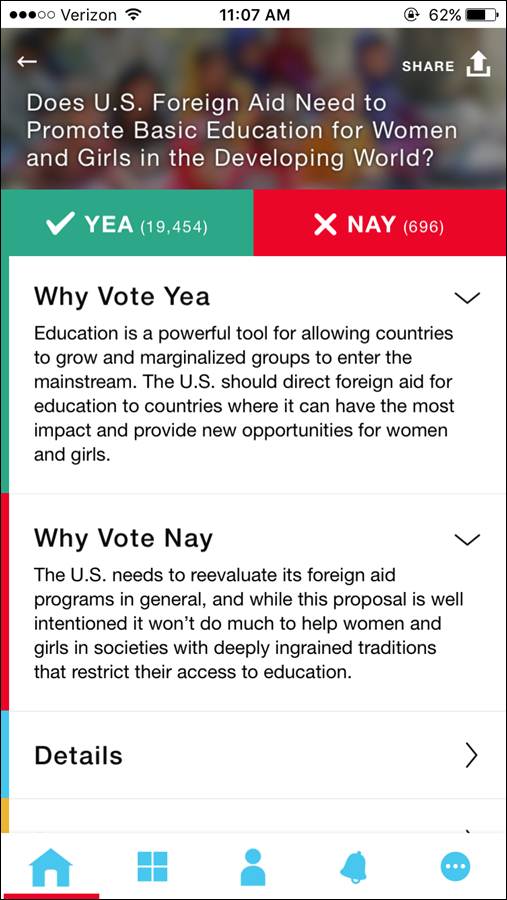 Ever wonder how exactly your representatives are actually representing you? Countable does that for you, too, tracking exactly how each of your reps vote on every single bill that hits the floor. Pissed off about it? Send an email right from the app.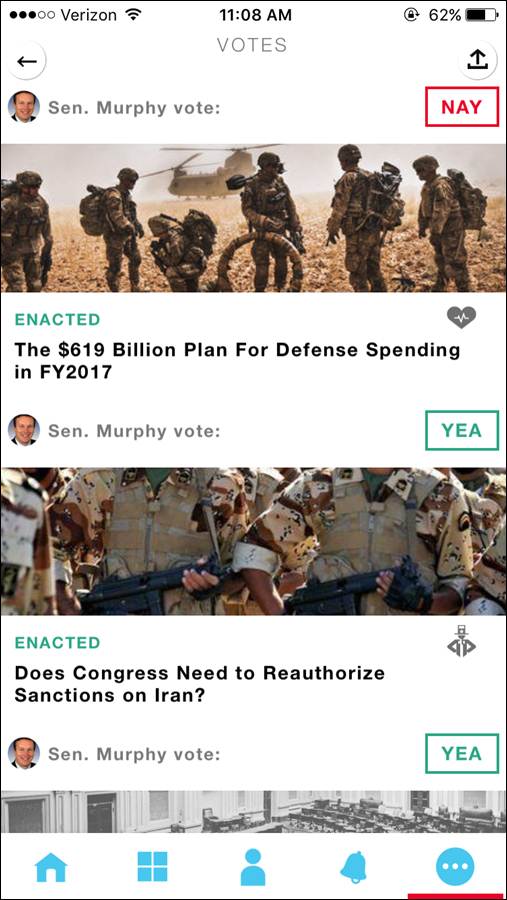 Participating in government has really never been easier and, in times like this, it's imperative that you make your voice be heard. So whether you're out there marching the streets of DC or voting Yea or Nay on the latest bills, get off your ass and get involved because WE are what make America great.
Posted by Tracy