Awaken Your SuperSoul
Image Source: Flickr
Anyone who knows me knows I'm NOT a morning person. I've always wanted to be one of those ambitious people who wakes up early, reads the morning paper with mug in hand and welcomes the day with a giant stretch and a few deep breaths, but in reality most of my days start with my boyfriend's nine year-old turning on the bedroom light, whispering "time to wake up," seeing the flutter of my eyes open and running away because apparently I'm a "grumpy pants" in the morning….kids.
Lately I've been making small adjustments to my routine, whether it be waking up an extra 15 minutes early to make a smoothie or scheduling an early spin class and knowing that I must pay a ridiculous cancellation fee if I miss it, but what's really been getting me going is Oprah. Yes, Oprah.
Lately I've been obsessed with her free SuperSoul podcast. I can't recall how exactly I stumbled upon this gem, but my life has been changed for the better ever since. Each week Oprah interviews thought-leaders, visionaries and basically the most inspiring people ever about big life questions I've never even thought to ask.
From a heart-to-heart with Maya Angelou that will make you cry, to inspiring talks with one of the leading Buddhist teachers in America, Jack Kornfield about how to live a truly awakened life (living in the present), there's really no better way to start the day.
Whether you're a morning grump like me or looking for a podcast for your commute home, give it a listen on iTunes and let Oprah's Godly voice bring you closer to your best self. #OprahforPresident!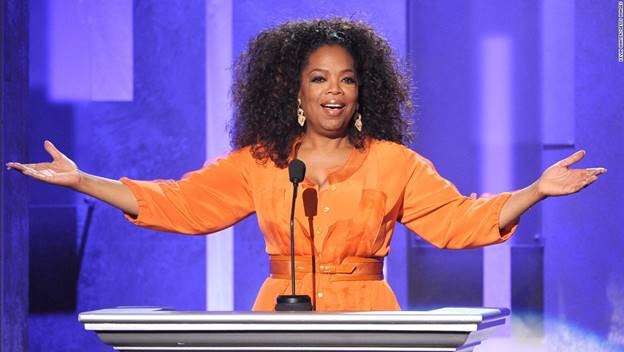 Image Source: CNN.com
Posted by Christina B.