Bay State to Bay Area: A San Francisco Treat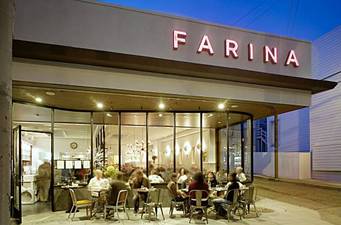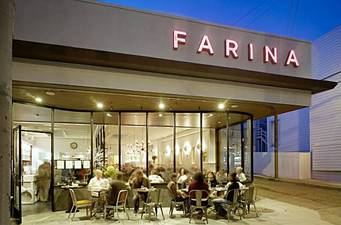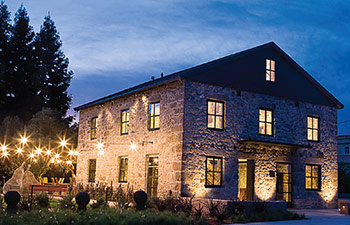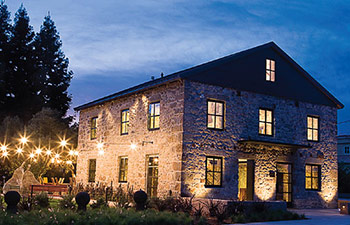 I live in Boston and love Boston, but if push came to shove, I'd set down in the land of Google, Gays, and Golden Gates faster than you can say Sausalito. I planned a long, Columbus Day Weekend out there to visit family and friends and get my fix of my favorite domestic destination. Four days packed full of fantastic food, wine country, and warm weather, I've included some of my personal favorites below as recommendations if you're headed out any time soon. Enjoy!
Where to Eat:
The rustic Italian fever has been fired up in the city, and we dined at two local spots. Flour & Water, located a few blocks from the center of the Mission, boasts simple, authentic, delicious Italian fare from chef Thomas McNaughton, featuring hand-rolled pastas and house-made cured meats. Rated 2010 Best New Restaurant by San Francisco Weekly and receiving raves from the New York Times, reservations are scarce, but luckily the restaurant's policy is to book only half their tables allowing plenty of opportunity for walk-ins.
Farina, also in the Mission, focuses more exclusively on Ligurian cuisine, though there is a fair amount of cross-over with Flour & Water's offerings. Fabulous fire-grilled pizzas and homemade pastas, fresh organic ingredients, and refreshingly human-sized portions allow for leisurely multi-coursed dinners. Farina is more upscale and more established, having opened in 2007, though the restaurant is still a very bustling neighborhood favorite. Also, a full bar doesn't hurt, especially one constructed of reclaimed soapstone baths.
Where to Wine:
A day trip to Napa Valley was pieced together by a good friend whose son, Ehren Jordan, has garnered much acclaim for his Turley Zinfandels (most notably, SF Chronicle's Winemaker of the Year). Ehren has also started a new winery, Failla,where he and his wife, who the winery is named after, are developing incredible Pinot Noirs. After a lovely tasting, followed by day-drunk wine buying,  we were off to a light lunch at Sol Bar. The restaurant is located within the Solage Calistoga resort and features bright fresh menus from the light and healthy realm to more comfort-y foods. Think chilled corn soups, local tomatoes, gremolata, braised peaches, house made ricotta, fries with lime infused aiolis, and so on — this was the most colorful and summery of all the meals we enjoyed — 5 stars in my book, 1 in Michelin's!
Two retail stops along the way…We first visited Ca'Toga, the awe-inspiring studio and gallery created by Venetian muralist and artist Carlo Marchiori. From magnificent ceiling-scapes, tile work and paintings, to bronze sculpture, ceramics and furnishings, Marchiori is a true creative genius. On return visit, I'll be booking a tour to Villa Ca'Toga, Carlo's dreamlike fantasy-world home (take a look at the website — wacky!) Next, we stopped at Ma(i)sonry, art gallery cum wine shop — apparently trippy sculpture gardens are the thing in Napa. After a lovely tasting in their gardens and two expensive Cabernets sold by the non-discriminatory flirtatious and hot-as-shit salesman, we trotted over to our last stop, French Laundry. It goes without saying this was one of the most unforgettable meals of my life. It absolutely lives up to its reputation and 20 courses later we were floating on home, our veins coursing with Krug, caviar, foie gras, white truffles, Riesling, Nuits St-Georges…and so on and so on and so on.
Where to Bloom:
Following our fat fest in Napa, it was imperative we eat as little as possible and walk as much as possible. We first visited the Conservatory of Flowers. The steamy Victorian glass house is home to a lush indoor landscape of hallucinogenic-ally colorful flora and fauna from a lovely lily pond to carnivorous plant exhibition (cobra plants = weird!)  We then made our way to the Academy of Sciences, situated across from Golden Gate Park.  Designed by Renzo Piano, the incredible museum features a closed, 4-story rainforest a flight with tropical birds, butterflies, and tree frogs. Visitors snake upwards through the different levels of the rainforest eventually taking the elevator beneath the 'forest depths', aka  ground-floor aquarium.  The highlight without question: their albino alligator named Claude. The academy also has a 'living rooftop' which is a site to see (though a little Teletubby-esque if you ask me). And finally, after spending the majority of the day at indoor gardens, we changed it up by heading outside to continue our garden—themed day at the beautiful San Francisco Botanical Gardens.
That's all we had time for this time around, but lucky for me I've got plenty of free accommodations to take advantage of, so see you later Bay State, the Bay Area is callin' my name.
Posted by Sam