Beautifully Disturbing
Turkeys Image source NYT.com
An article in the New York Times by aerial photographer George Steinmetz entitled "Super Size: The Dizzying Grandeur of 21st-Century Agriculture", caught my eye in a BIG way. The large images and video clips of industrial farming are amazing to watch, and will completely change the way you think about the food you eat – or get you thinking about it if you don't already. The images capture the extreme magnitude and impact industrial farming has on our planet.
From the images of fish being collected in a huge net, to cattle spanning miles and miles in the desert, so much of our world is being used to farm to keep up with the demand humans require. These images are breathtaking, and reveal some beautiful parts of this process. But, at the same time, Steinmetz's images reveal the not-so-beautiful, disturbing, and painfully unnatural process as well.
Although I understand that we need food to survive (of course), I can't help but think how incredibly unhealthy these animals must be, and how genetically modified and chemical-soaked these plants also must be in order to grow in such quantities. I have always had strong feelings about eating organic and natural food products when possible, but after seeing this, I realize even more how important that really is.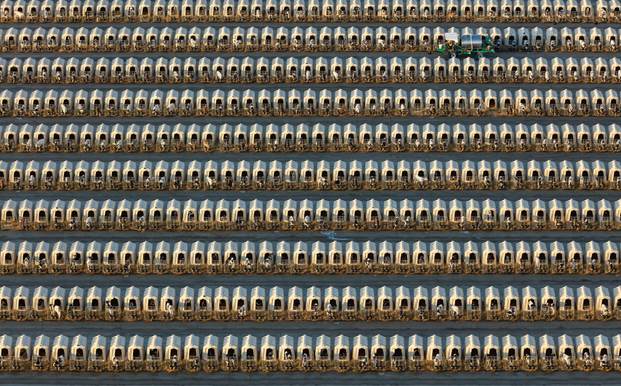 Dairy Calves
Image source NYT.com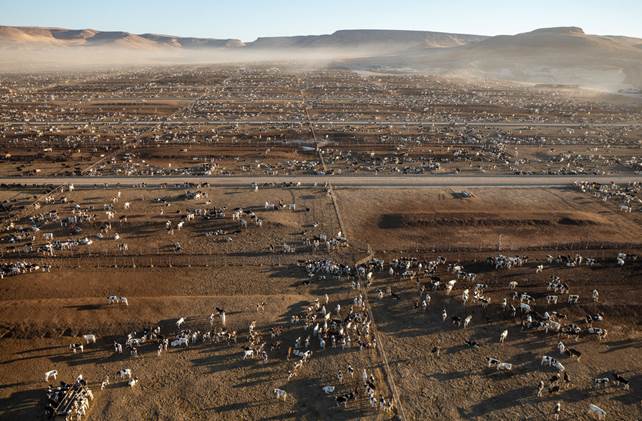 Cattle
Image source NYT.com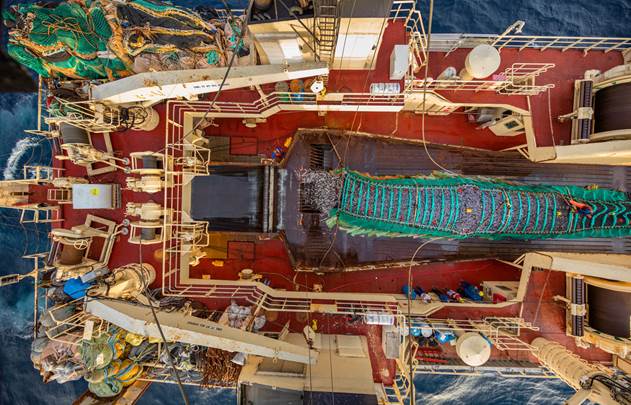 Fish
Image source NYT.com
Posted by Ally A.