Beauty in the Eye of the Beholder
When I was in college I took an anthropology class called "Beauty, Body Image, and Identity," which I thought was going to be about eating disorders and the like, but it turned out to be a fascinating study on various cultures' views of beauty over the course of time. From the tattoos of the Maori to the bound feet in China – the notion of what is beautiful varies from country to country and throughout centuries. Today the media and fashion industry play a huge role in projecting what beauty "should" be – from photoshopping every slight "flaw" on every already too-thin model, we are left with unobtainable ideals.
A few weeks ago the news went wild with the results of journalist Esther Honig's experiment. She sent a photo of herself to 40 editors around the world and asked to be photo shopped into the "perfect woman" to see how much cultural values apply to the idea of beauty. Here are some of the results of the project:
The starting photo – au natural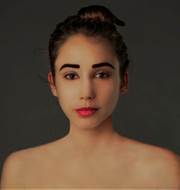 India = eyecolor, tattoed brows, red lips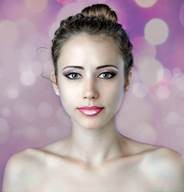 Argentina = thiner brows, lighter skin, almond eyes/long lashes, glossy lips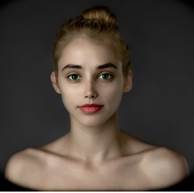 United States = totally changed her face, nose, eye color, lips and made her blonde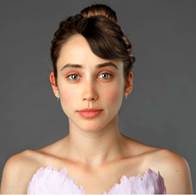 Bangladesh = added clothes, bangs, eye shadow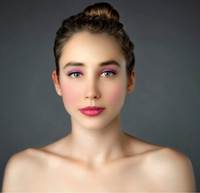 Greece = added lashes galore, pink/purple eye shadow, blush, lipstick 
To see the extensive findings of how 28 countries altered the original photo, please visit: http://www.estherhonig.com/#!before–after-/cvkn. It's a fascinating study on the idea of beauty and how it is thought of today.
One thing they are forgetting though is an age old lesson that was drilled into me growing up: "it is what's on the inside that counts."
Posted by Laura