Beauty Is In The Eye of The…Filter Holder
Instagram has the ability to make anyone with a smartphone feel like an instant artist. Adding a filter to an ordinary picture suddenly makes it a masterpiece. It took me about 3.5 seconds to snap a picture of this flower, but it made me feel like a 21st century Georgia O'Keefe. And my photo of a yogurt parfait could easily make it into the pages of Food & Wine mag.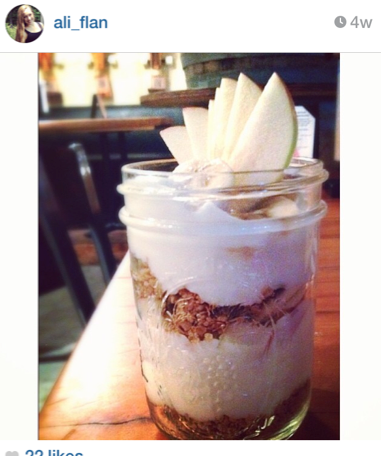 I can confidently say that I'm not the only person who feels so damn #artsy when on the gram. Let's just say: if we could view the world through the Valencia or Mayfair filter all the time, the world would be a much more beautiful place. And now we can say bye to the app on our smartphone and peer through an Instagram filter sans technology.
A Brazilian artist, Bruno Ribeiro, has recently made this possible, by placing cardboard cutouts of Instagram filters around London in his project Real Life Instagram. These "filters" have been placed in front of famous landmarks in London, prompting tourists and natives to capture the innovative idea on film – no app necessary.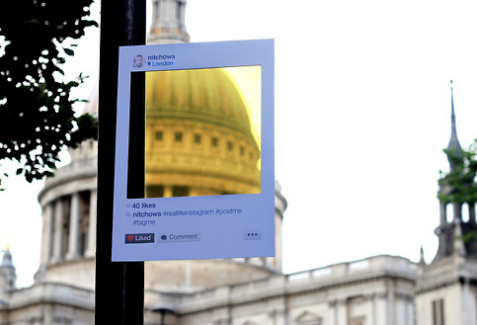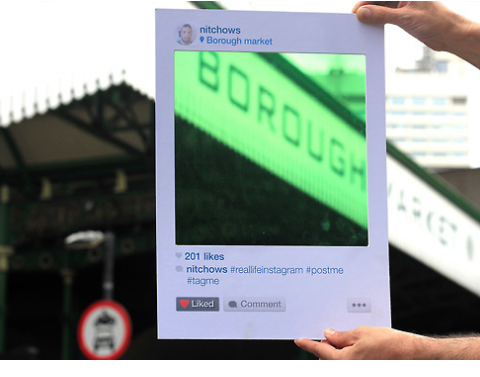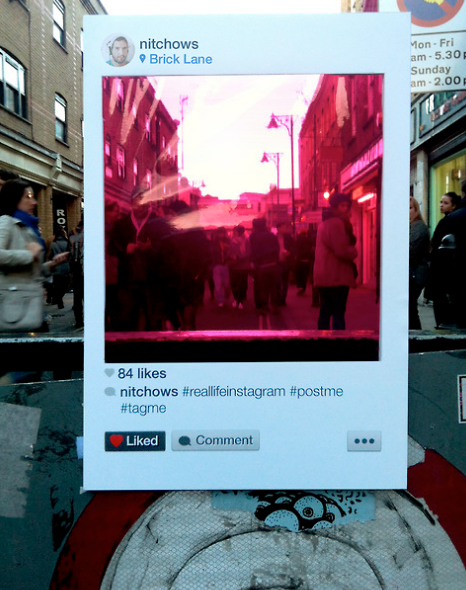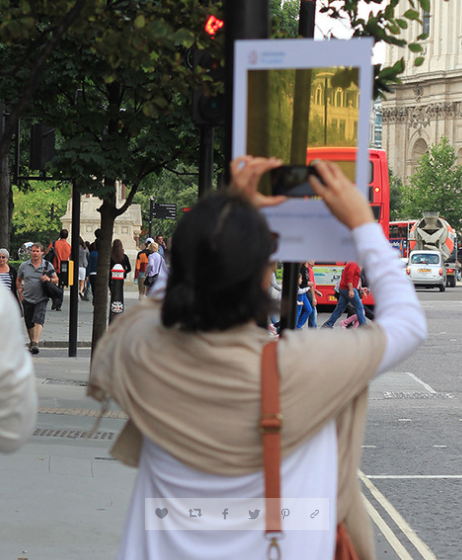 Images source Reallifeinstagram.com
I don't know about you, but I'm going to grab my Polaroid camera, head on over to the motherland, find these filters and become an overnight pro photographer. Because pulling out my iPhone to snap a shot is just too easy.
Posted by Allie