Bellissima, Bella!
I admit to not really knowing anything about the celebrity Bella Thorne. I've heard her (almost too cool to be real) name thrown around and would recognize a photo, but beyond that, no clue what she acts in and/or sings.
What I do know, however, is how freaking badass it is that she regularly takes and posts makeup-free selfies on Instagram and Snapchat, showing off (not hiding from) her blemished, aka human, skin.
Bella is putting her naked face on display and completely OWNING it. She's not only letting herself be vulnerable and unedited in the photos for her 15 million followers, she's referencing her complexion in the captions and comments/engagements, too, with things like "Acne on fleek."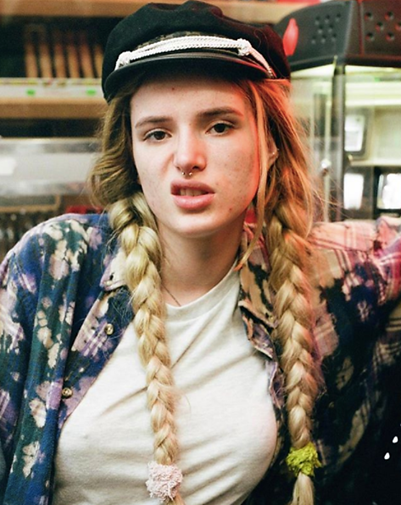 Images source Revelist.com
I can't even explain how much I admire Bella for being bold and going bare. The latest roundup of her 'this is me' photos aren't the only example of her keeping it realer than real when it comes to her acne. Bella spilled all of the unconcealed deets last year in a Refinery29 piece where she opened up about her experience with Accutane and chemical peels.
Side note: if you're feeling insecure or bummed about the largest organ on your body (skin, duh), I highly recommend taking a peek at Refinery's 'Acne Diaries' – so relatable it hurts, in such a good way.
Bella is such a breath of fresh, inspiring air with all of these unfiltered and unabashed skin reveals… kinda seems like no coincidence that her name (short for Annabella) means 'beauty.'
Posted by Ilana