Bill: Inspiration or Nah?
Recently, a beanie-donning stick figure by the name of Bill started popping up all over Facebook spewing etiquette tips on everything from everything from how to approach the ladies to how to watch football. Taken alone, they're kind of funny. Though he's a little gruff, Bill appears to be a sensible dude who knows which way the wind blows. So it's like, sure, why not be like Bill? Take all the memes together, however, and Bill becomes a regular Judge Reinhold.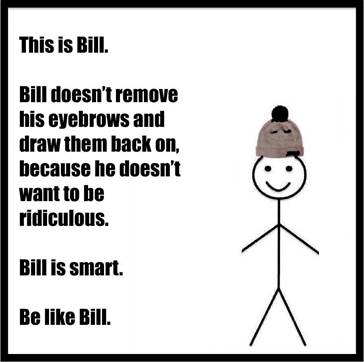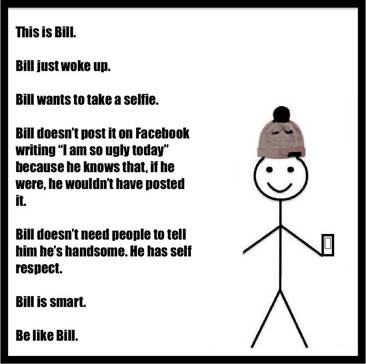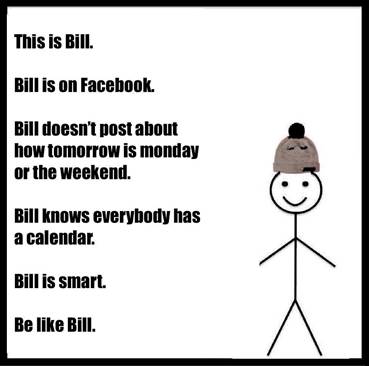 Image Source facebook
Personally, I think Bill can be good for a laugh, but am way too aware that, much like a 12oz Pound Cake, there's something pretty oxymoronic about posting a FB meme to call out all of your "friends" on their passive aggressive social ills. Also, memes are cute, but if we're going there, why not be aggressively passive aggressive and use the f*cking brilliant "Let Me Google That For You"?
Here let's play: Want to learn more about Be Like Bill? One sec. Just let me Google that for you….and, voila.
Posted by Erin M.