Brackets for the Non-Ballers
I sort of pretend to be a basketball fan when Memphis comes to town (go Grizzlies!), but when it comes to the NCAA's March Madness, I really couldn't give two shits. However, despite my lack of caring, I inevitably get suckered into the office bracket (looking at you, Anne and Pat). While I've already submitted my bracket – a zero effort carbon copy of my boyfriend's – if you're looking for alternative entertainment that doesn't involve college athletes, I've rounded up a few of my fave options. Some of these are already underway, so if you feel strongly about Ricky Martin, hot dogs or global lightning activity, I urge you to cast your vote asap.
1. BuzzFeed's '90s March Madness, a battle of nostalgia supremacy
Who doesn't love a good boy band rivalry?

Image Source BuzzFeed
2. National Hot Dog and Sausage Council's Hot Dog Madness 2016
Wiener connoisseurs only.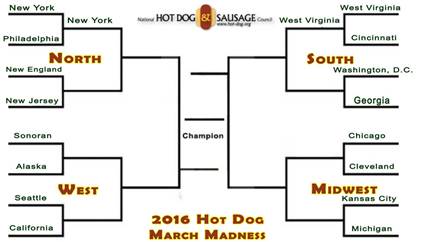 Image Source Facebook
3. Mammal March Madness
Not sure why we need to pit giant mole rats against Siberian chipmunks, but hey, it's not bball!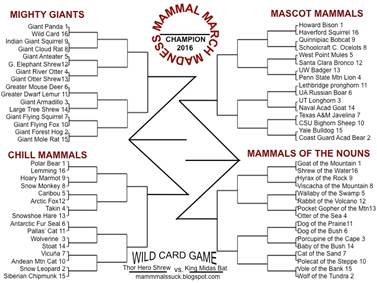 Image Source Blogspot
4. Tournament Earth
The best anti-sports bracket a science geek can pray for.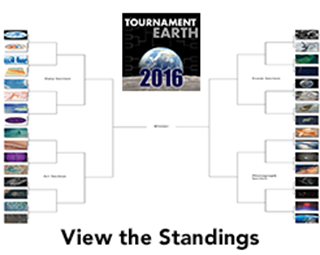 Image Source EarthObservatory
Posted by Amanda