Buzzfeed Lends A Helping Hand
A few months ago, my boyfriend told me I had a Buzzfeed problem. I do not understand how defining my personality based on "Which Disney Princess are you?" or "What type of French fry do you most closely identify with?" quizzes could be classified as a "problem" because — let's be real – those summaries are SO. ACCURATE. But I digress…
A few weeks later, I begrudgingly came to the conclusion that he was right when I had an identity crisis after one quiz told me that the job I would have at Disneyland would be as a ticket taker (which is SO not true, I would definitely be an attendant on Peter Pan's Flight). I quit the Quizzes section cold turkey and today, I'm proud to say that I'm roughly one month "clean." Since then, my daily Buzzfeed intake has been filled with a plethora of recipes, almost too many (is that even possible?) pictures of cute animals wearing costumes, and of course, lots and lots of lists.
If you've ever spent some time on the site, you know exactly what lists I'm talking about: "21 Secrets About Sephora That Every Makeup Addict Should Know", "15 Songs That Were Guaranteed To Start A Fight In The Club", "19 Incredible Things You Didn't Know About Dunkin Donuts", etc. Lo and behold, this week I came across a list that could actually benefit my daily life, rather than just make me really good at correctly answering obscure trivia questions! With that being said, here are my must-knows from "21 Things People Don't Realize Have Life Hacks":
Taking their iPhones to the beach: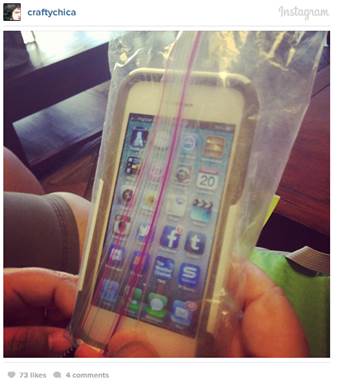 Image source Instagram
Putting away their wrapping paper: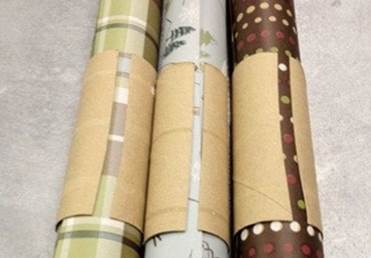 Image source Buzzfeed
Cleaning their keyboards: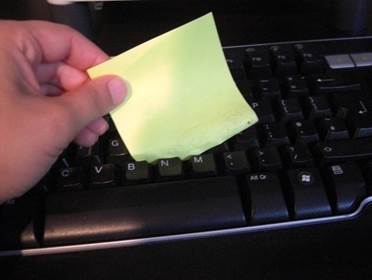 Image source Buzzfeed.com
Now, these simple life hacks may seem obvious to you, but I definitely just cleaned my keyboard out with my sticky notes. And when I go to the beach in a few weeks, I won't worry about dripping sweat or splashing water on my phone. Thanks Buzzfeed, for these tips, for the identity crisis, and mostly just for letting me get lost in the depths of your infinite knowledge and wit when I don't feel like doing my homework.
Posted by Ameara