Bye Bye Baby (Sunnies)
As fall continues to settle in, and pushes away those random 80 degree days that seemed to pop up more frequently than a clingy ex, I grow even more excited. The cooler weather, muted tones, and changing leaves just remind me that there aren't many things better than autumn in New England. Though a part of me is sad to see summer fade, taking my beach days and tan with it, there are some things that I honestly won't miss. The biggest one being those god. awful. baby. sunglasses.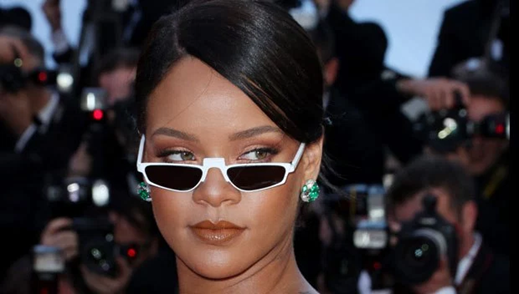 Image source: Hollywood Life
There were numerous celebs who tried out the trend, including the Hadid sisters and the entire Kardashian-Jenner clan. Some even made those teeny glasses a staple in their wardrobe. But regardless of whose face they were on, I just couldn't get over the outrageous impracticality of them. Not only did they totally neglect the purpose of sunglasses, they look absolutely terrible on almost everyone else. When I stumbled  upon some in person, I decided to humor myself and try a few on with my sister. Needless to say, I looked ridiculous. I felt like I walked into an American Girl store and decided to try on some merch.
In my opinion, this was one trend that should have stayed in the 90's. Farewell baby sunnies, enjoy retirement… again.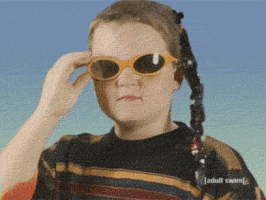 Image source: Giphy
Posted by Kaylin