If You Can't Beat 'Em, Join 'Em
Image Source: AdWeek
Thanks to every fashion blogger and model you follow on Instagram, you probably know that NYFW just happened. The shows and parties and dinners tend to all blend together, which is why Diesel's NYFW stunt stood out – they opened up a pop-up shop on Canal St.
You may be thinking… so what? But, they didn't just open your typical pop-up. New York City's Canal St. is known for being on the grittier side, and the best place to hawk designer knock-offs. So Diesel made itself a temporary home on Canal St. and opened up a deceptive pop-up, which was presented to look like a knock-off Diesel store with neon signage, and even the Diesel brand name spelled incorrectly.
The shop was only open for two days, and once Diesel made it known to the public that the knock off store was in fact very legit and very limited edition, the lines were down the street. Reportedly, a sweatshirt with the misspelled "Deisel" logo that was priced at $60 was later resold for $500. Talk about turning a profit! Gucci Mane seemed to be fan, and Diesel stood out from the Fashion Week crowd.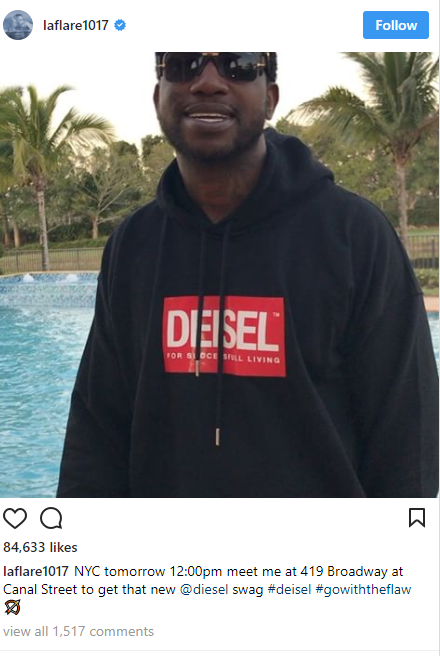 Image Source: @laflare1017 on Instagram
Posted by Giana