Case for Shia LaBeouf's Sanity Part II
As many of you read back in June, I am a huge fan of Shia LaBeouf. He's funny, he's cute and he's personable, but lately, he's insane.
As his second shot at performance art (since the "I Am Sorry" exhibit didn't go over too well), Shia decided to invite the masses to sit down and watch all of his movies with him in reverse chronological order, not-so-cleverly titling the piece #ALLMYMOVIES.
The piece was open for 24 hours a day, with free admission, and you could also live stream it. The only thing is that instead of watching the movie, you're watching Shia watch the movie. The schedule was as followed:
Breakfast with Einstein (trailer not available)
At times things were boring.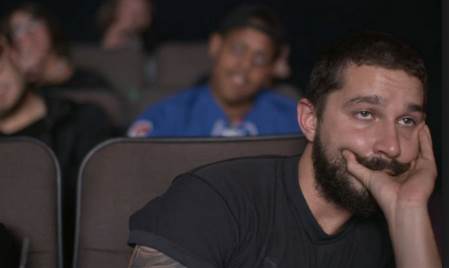 Image Source Assets
Sometimes, they were funny.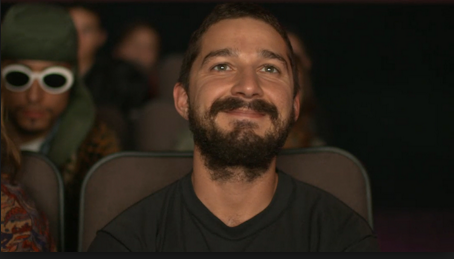 Image Source Crave

At one point Shia started to question why he went into acting at all.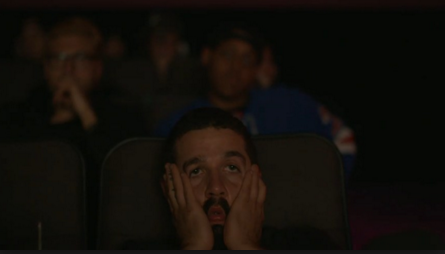 Image Source  Imgur
And during one movie shit got so bad that he just had to get up and go take a nap.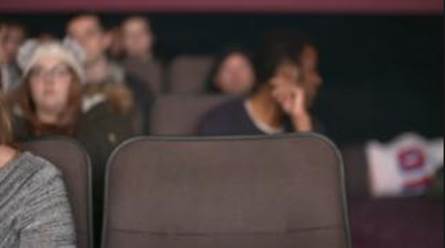 Image Source Telegraph
All in all, the movie marathon *ahem* I mean piece, was interesting, but I think really made Shia question his life's work… and not in a good way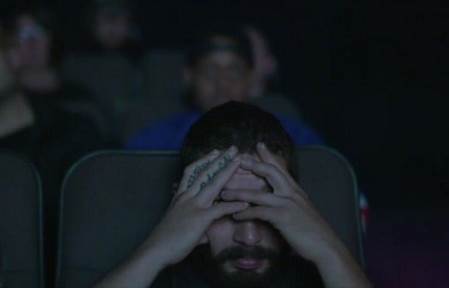 Image Source PBS
Posted by Emily