Celebrate The Ugly (Eat Your Fruits & Veggies)
Reduce, reuse, recycle. Minimize your carbon footprint. Support local. It's 2015 folks, if any of these practices are new to you, it's time to get out and educate yourself.
As you probably know, a major topic of discussion is food waste and how to not do it. While conversations about sustainable seafood and whole animal cooking may be catching on, people don't always think about produce waste and how much of it is the result of inadequate aesthetics.
Basically, no one wants to eat an ugly tomato.
Until now. Thanks to Jordan Figueiredo (try saying that 10 times fast) and his Instagram account @UglyFruitandVeg, deformed produce is slowly becoming all the rage. The feed features photos of strange shaped fruits and veggies, celebrating their oddities and – as a friend of mine would say – letting their freak flag fly! Why should we assume that just because a pineapple looks like a science experiment gone wrong it doesn't taste good? I mean really, take a look at these guys and try and tell me they belong in a garbage disposal:
Don't you want to cook with robo-carrot?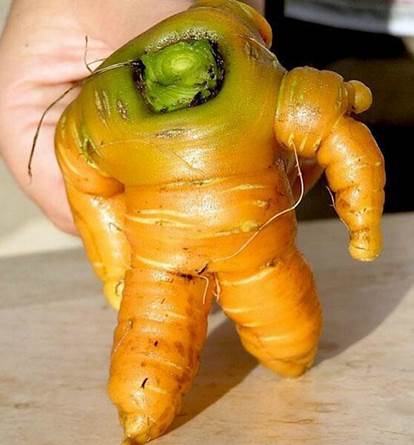 Or celebrate spring with the Easter-tomato bunny?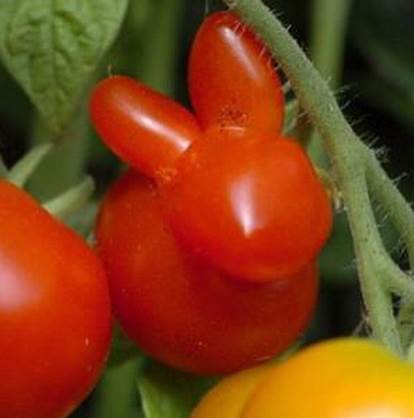 I could certainly get into this pair of squash pheasants.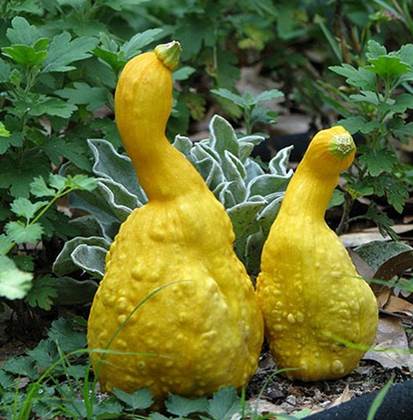 Same goes for this strawberry chicken.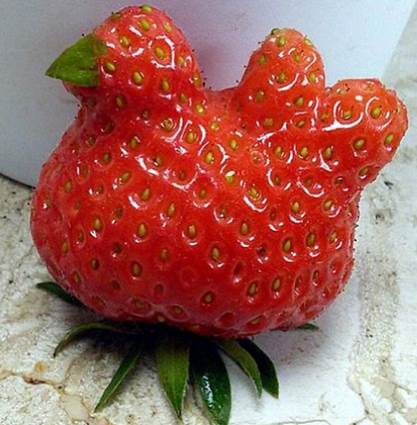 And finally, carrots in a lovers embrace. I'd probably pay extra for these two.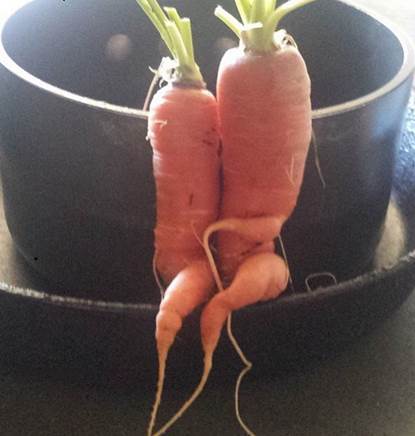 All Image source Instagram

Posted by Iman