Childhood Dreams Meet Adult Fun
Were you a kid that loved to go to sleepaway camp? Are you an adult who loves to drink? If you answered yes, I have JUST the thing for you—intro Camp No Counselors.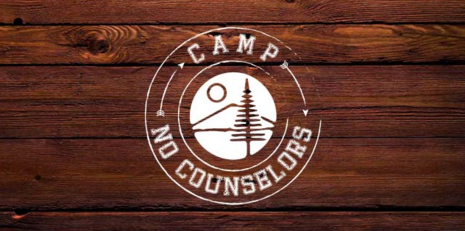 Image Source tech.co
That's right people, you heard me! Camp No Counselors is an all-inclusive sleepaway camp for grownups featuring all of the classic activities you reminisce fondly about like dodgeball, friendship bracelet weaving, tug of war, talent shows, wakeboarding, and more. All meals are included (duh because that's what all-inclusive means), however each meal is a delicious twist on the traditional camp classics and paired with open bars. Exsqueeze me?
The typical day goes as followed:
| | |
| --- | --- |
| 9:00am – 10:00am | Breakfast |
| 10:30am – 1:00pm | Activities |
| 1:00pm – 2:00pm | Lunch |
| 2:30pm – 5:00pm | Activities |
| 5:30pm – 6:30pm | Nap/Shower/Relax |
| 6:30pm – 7:30pm | Happy Hour |
| 7:30pm – 8:30pm | Dinner |
| 8:30pm – 10:00pm | Camp Wide Activity |
| 10:00pm – ??? | Open Bar + Theme Party |

Are you sold yet?
They have locations in Austin, Boston, Chicago, Los Angeles, Miami Michigan, Nashville, New York, San Francisco and Toronto. Register now!! You'll find me at the Labor Day Weekend in New York with my gals. Thank me later.
Posted by Emily