Christmas Goes Viral
With Christmas in the rear-view, it's the perfect time for one of my favorite new traditions — watching reaction videos of people opening presents.
The older we get, the less enthusiasm there is in unwrapping gifts around the holiday season. While any gift is appreciated, it's impossible to have the same unbridled enthusiasm of tearing through the wrapping paper that we all did when we were kids. Enter gift reaction videos to fill that gap.
I'm not sure when it started to gain popularity, but for a while now every year around the holidays, videos start coming out featuring incredible reactions from kids (and sometimes even adults) as they open their gifts.
There are heartwarming ones, like this girl who got a Thomas Rawls jersey for Christmas and couldn't have been happier. (After seeing the video Rawls went out of his way to find the girl and meet her too, which makes it even better.)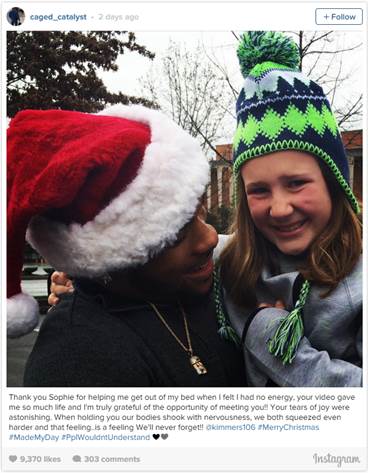 Image Source Instagram
There are cute ones, like this little girl, who is happier about getting Frozen dolls then most people would be about getting a new car.
And there are hilarious ones, like this poor kid whose mom accidentally bought him WWE 2K15 instead of the newer version, WWE 2K16. What is great about this one is that we've all unwrapped a gift and been disappointed. The normal reaction is to fake a smile, say thanks, and move on. Nope, this kid wasn't having it. He was pissed and his family was gonna hear about it! (This had a happy ending too as WWE 2K16 contacted his family on Twitter to get him a copy of the game.)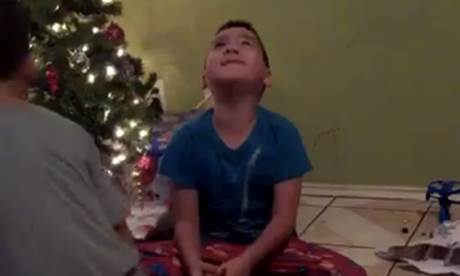 Image Source SBNation
Why are these videos priceless? That's easy, because kids have no filter. Whether it's sheer joy or utter disappointment, they let it out the second the wrapping is off…and it's almost always worth watching!
Posted by Patrick