Coachella is No Place for a Mother F*cking Panda Bear.
Image Source: consequenceofsound.net
Every January I anxiously await the release of the Coachella line up, telling myself that this is the year I'm going to spring for the air fare and finally join the crowds of wanna be hippies as I break out my best Wu-Tang to Ghostface Killah (he's all about peace, love & happiness, right?). Finally the lineup went live and it was like a second Christmas, music enthusiasts worldwide poured over the all-star list and scrambled to book their last minute glamping accommodations.
This year some of the more notable (at least to me) acts include Ghostface Killah, Raekwon, Ratatat, Bad Religion, Florence + the Machine and Dirty South – but you can choose your own faves for yourself. While this one-sheet was much anticipated…
…I have to admit I think it was outshined by Lil' Jon's reaction to it. In a minute and half Lil' Jon sums up what he thinks about this year's line-up and helps put the Coachella craze into perspective for me with gems like:
"Raekwon and Ghostface g*d d*mn why couldn't y a'll just get the whole f*cking Wu-tang?" – tru dat
"Gorgon City that ain't a f*cking band that's a city. I been there once and it was the worst g*d d*mn grilled cheese sandwich I ever had. And the milk was spoiled too and lumpy." – ain't nobody got time for a crappy grilled cheese
"Cloud nothings, isn't that where you store your contacts on your i-Phone?" – nailed it
"Milky chance, ain't that the diarrhea band?" – gross but solid point (pun intended)
"Chicano batman, what is he saving us from?" – hopefully from bad music…
"Panda Bear, Coachella is no place for a mother f*cking panda bear." – agreed, wholeheartedly. Where would you even put a Panda Bear?
"St. Vincent. Sh*t they playing the whole movie?" – I would watch that
"Why ain't they got the band from Frozen here, that's who I wanna see" – preach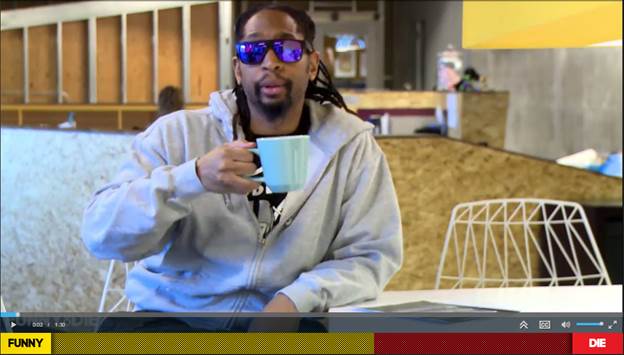 As he usually does, Lil' Jon told it like it is over a mug of what I suspect isn't green tea.  After his words of wisdom I think I too will be postponing my Coachella debut until they get the band from Frozen but for all you other music enthusiasts, grab up your tickets ASAP because as you know they're never around for too long.
Posted by Gillian