Coffee Craze
The number of articles on coffee, coffee trends, coffee flavors, coffee art and just coffee, has been overwhelming. Maybe it's just me taking notice because of my excitement over Branch Line's new rotating roaster coffee program (that everyone should go check out!), but I really think coffee is trying to become cool again (back off Matcha Lattes)!
Take for instance the Starbucks' Unicorn Frappuccino (I know it's not made with coffee but Starbucks is the most well-known coffee shop), the nitro coffee trend, and even the rise of Cold Brew that according to the New York Times has "changed the coffee business." The latest "big thing" in the coffee world? Apparently down under, it's lattes inside produce. How bizarre.
Not sure who thought of this — or why — but there have been lattes served in carrots, avocados and even tomatoes. I would love to know how long these 'produce containers' hold up without collapsing or disintegrating, and how much actual coffee you get when drinking from them? I can't image that much liquid can be held inside a hollowed out carrot!
While this trend might be short lived, I give it an A for effort in creativity and sustainability!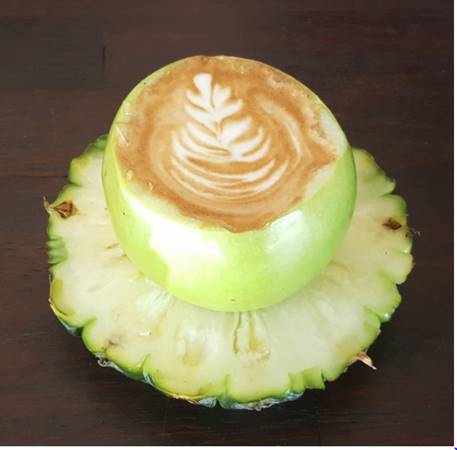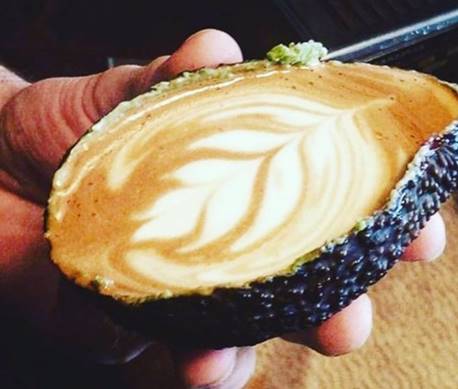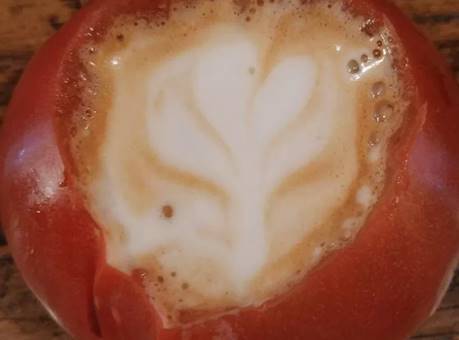 Photos courtesy of Eater
Posted by Ally A.