Committed Christmas Cooking
The holiday season is my favorite time of year. Not for the presents, or the Christmas lights, or fun-filled family time, but because of the food. That's right, the food. And while many people may feel the same way, I spend months (yes, literally months!) planning and drafting lists of what will be served at my dinner table during that precious week. What cookies am I going to enjoy, and only allow myself to enjoy once a year? Not, mind you, because of health reasons…but have you ever made pizzelles?! Who has the time to make these suckers on the reg?! It takes commitment, people, and so holiday season it is! Read on for a recap of my 2014 holiday meals.
This year I wanted to spice things up so I tackled Bo Ssam, a dish pulled from David Cheng's Momofuku cookbook. I'd had this Korean specialty once before while living in DC and immediately became hooked. Though, to my family who is fearful of anything too out-of-the-ordinary, I phrased the dish merely as pork lettuce wraps. Essentially the dish is a 10 pound pork butt, roasted and basted for 7 hours before it receives a layer of brown sugar and is torched to form a crunchy, crispy, sweet shell.
Other treats I pulled out for the holidays are those above mentioned pizzelles. These Italian specialty cookies, lightly flavored with anise, are individually pressed and cooked over an open flame. Freakin' delicious – and also a pain in the butt.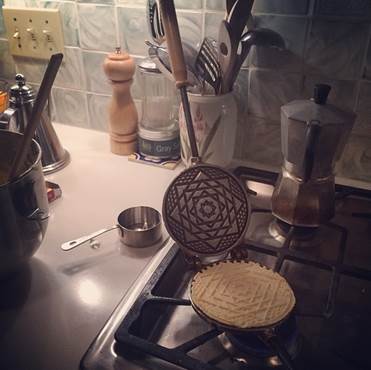 Followed up the pizzelles with a salted brown-butter pear galette. Delicious.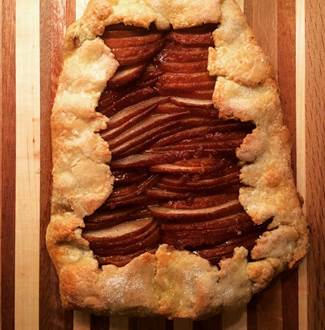 Back to savory, what's better than baked stuffed lobster?! I like to pull this out for a special occasion.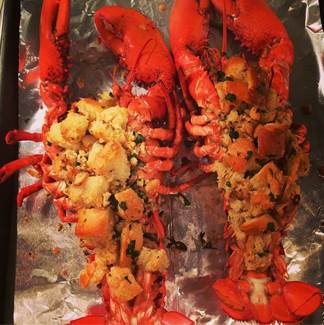 And finally, one of my favorite holiday traditions, Ebelskivers…These Danish spherical pancakes have been a tradition in my family ever since my grandfather brought an Ebelskiver cast-iron pan back from Denmark. I can't wait until next year to make these babies again…or fingers crossed for a snowday!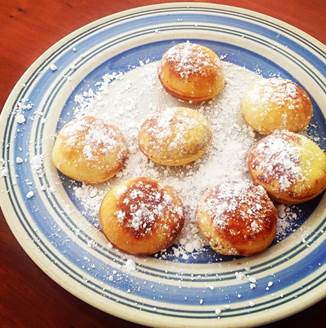 All images source Instagram
Posted by Kat