Cuteness Overload
Image source Instagram
I'm told that when I was a toddler, my outfit of choice for the beach was a pink leotard/tutu combo originally purchased for a dance recital. Talk about making a statement! When my dad was in charge, the tutu was often found sandy and soaked in the laundry, evidence of the day's activities.
To this day, I love the idea of allowing kids to wear whatever makes them feel best (with some skin-flaunting limitations, of course) and am subsequently obsessed with a few uber-cute mommy Instagram accounts embracing the same idea.
Current Insta-faves celebrating this wear-what-ya-like 'tude include @MommasGoneCity (if you've yet to fall in love with #TheoandBeau, prepare for cuteness overload) and @unrulythings (an arts, crafts and baking superstar), but nothing compares to my latest follow, @2sisters_angie.
Recently discovered by The Huffington Post, Buzzfeed and mommy blogs worldwide, Angie is the mom of an adorable four year old, Mayhem, whose early onset creative spirit has led to a slew of arts 'n crafts times spent fashioning paper dresses. With the help of her similarly adorable mom, the creations began like this
…and have become something completely fabulous. Behold the fab fashions of Angie's (and Mayhem's!) latest pint sized creations: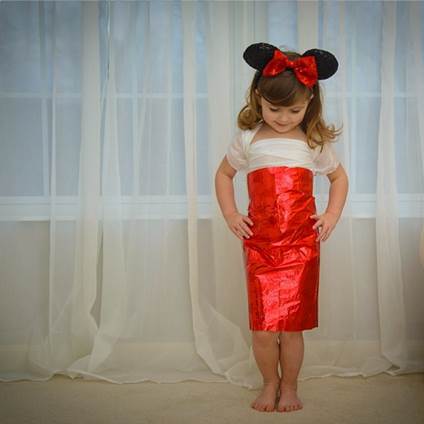 Image source Instagram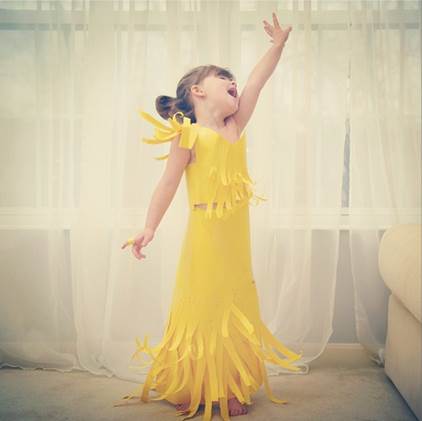 Image source Instagram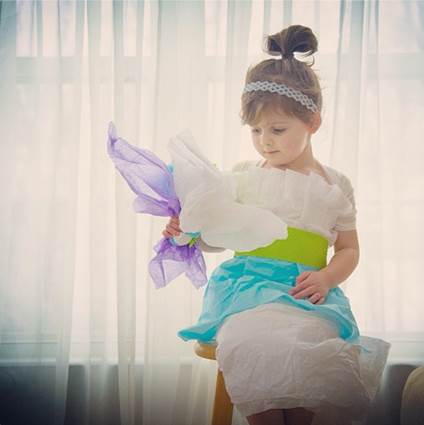 Image source Instagram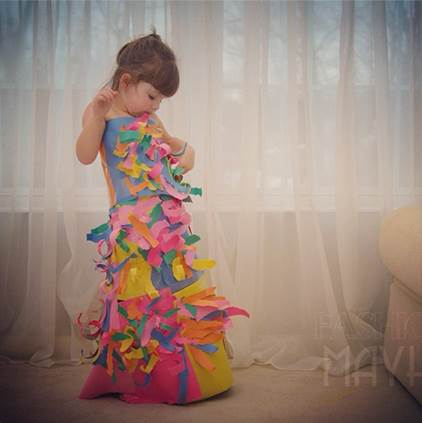 Image source Instagram
Squee! Needless to say, a shout out is in order for Ms. Angie, who's taught us all a little about embracing a child's inner spirit and outer fashion sense. Can't wait to see what's next for the designing duo!
Posted by Mary