Dear Everyone, Calm the Eff Down
Image source Grumpy Cat
This is a letter to the people of Boston, but you probably have these over-eager-future-thinkers in your town, too.
I feel like as soon as September 1st hit, I was bombarded with questions as to what I was going to be for Halloween. Something slutty? Something humorous? Something with a group? It wasn't just from my girlfriends, even the CVS lady asked me what I was dressing as when I was buying my round-up of back to school snacks. Like no, these are not for the kids, these are for me.
And then boom. September was over. And on October 1st I started seeing Halloween decorations galore. Fake spider webs wrapped the banisters and goolish creatures and witches hung from the trees in my neighborhood. People had even carved pumpkins already! Don't you know those will rot in a week and will not be viable for the 31st! Which, ICYMI, is the actual Halloween, you know the day the decorations are actually for.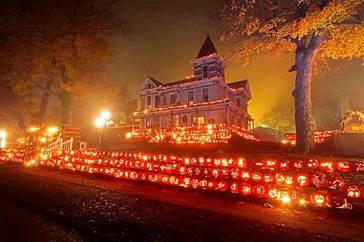 Image source The Digest Online
I think the worst part of it all, is that we all know what's coming. The end of the month rolls around and voila it's Christmas! No need to pause for Thanksgiving. The stocking stuffers, the ornaments, the wrapping paper, the ribbon, the chocolate reindeer, the Santas, the snowmen. There will definitely be a menorah or two or twenty, as well. It will be everywhere. I swear Jesus himself will be riding in Santa's sleigh down Comm Ave every Thursday starting November 12th.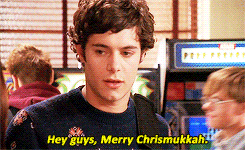 Image source Bustle
Then Chrismukkah will come and just like that it's 2016.
But here are my questions for you: What's the rush? Why are you in such a hurry to get the year over with? Has it really been that bad? What happened to living in the moment? Enjoying each day as it comes? Don't you feel like you're being a tad bit aggressive?
This year, I vote we put an end to early celebrations and exaltations of the holidays.
Seriously people, in the wise words of Wyclef Jean, you need to slow down, you're moving too, fast.
Posted by Christina K