Dear Socality Barbie, Instagram loves you.
Depending on who you are, your Instagram feed probably has a particular "theme," be it cute animals, social influencers, funny memes that are almost too spot on, etc. It's probably some combination of a few, but there's usually one thing you see A LOT of.
Personally, I follow way too many influencers. How do I know? Well, I see a lot of the same photo (yes, your shoes look great on that floor) and a lot of the same captions (glad you're all so goal-oriented).
Anyway, there's a new girl in town who I – being the influencer junkie that I am – have recently begun following. She's super pretty and stylish, has a bearded BF, and always seems to be having the BEST time. Oh yeah, did I mention she's a doll?
Introducing Socality Barbie, the hip AF influencer who is killing it on the insta-fame spectrum. One point two million followers people! Her photos and captions are so spot on that I'm sure if she wasn't made of plastic she'd be at #NYFW in February 2016.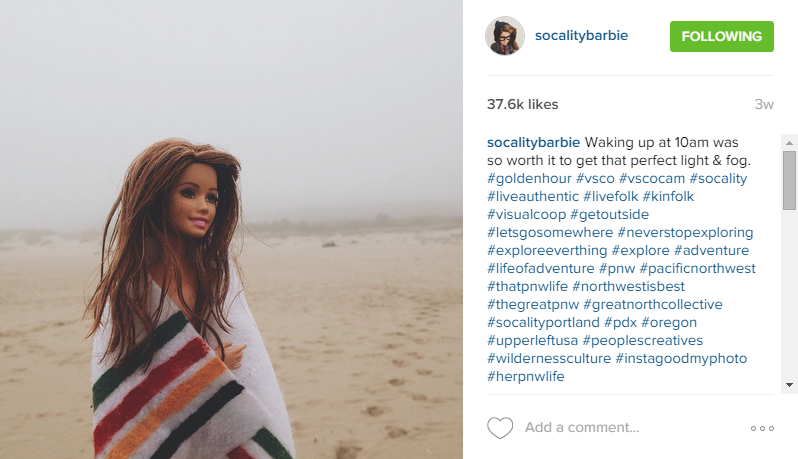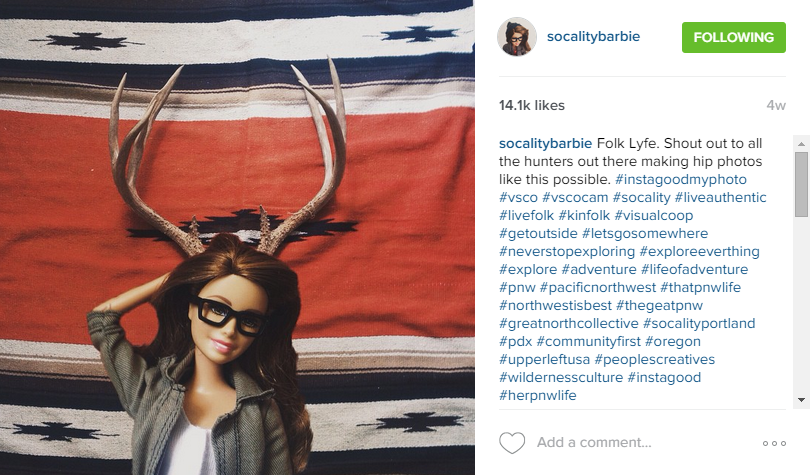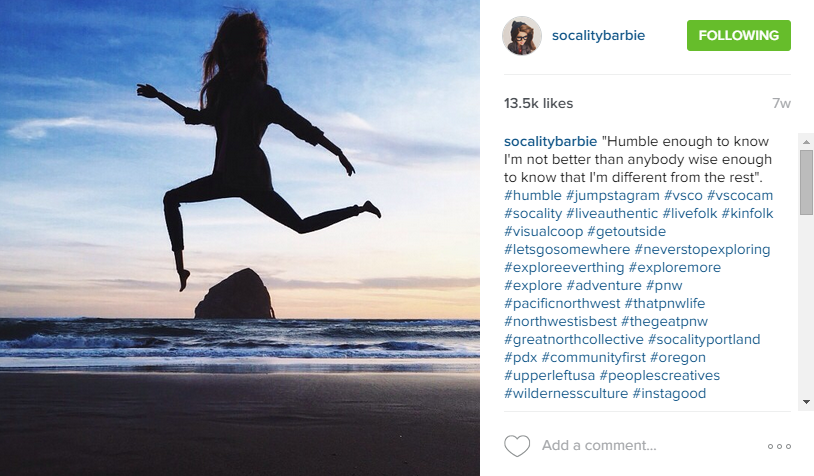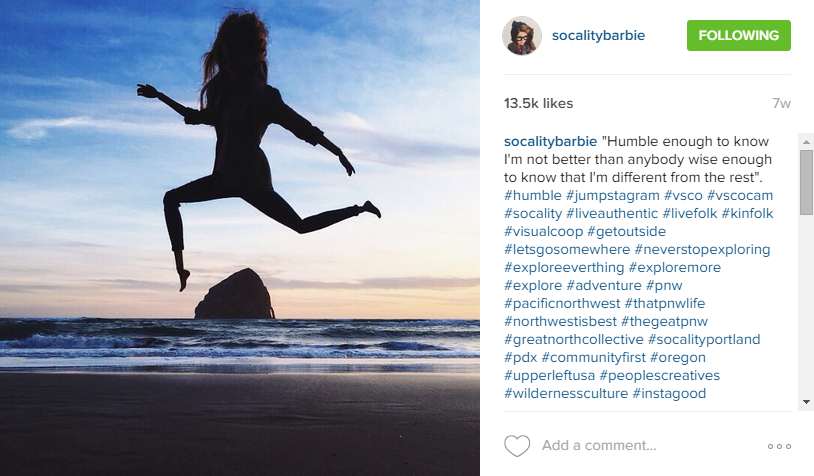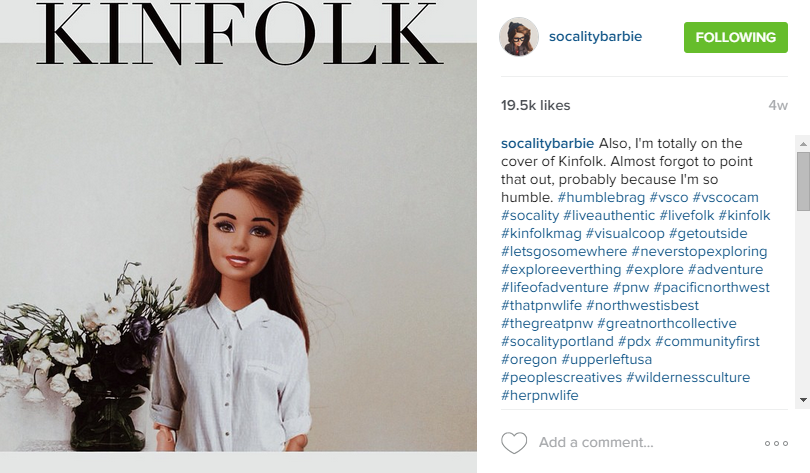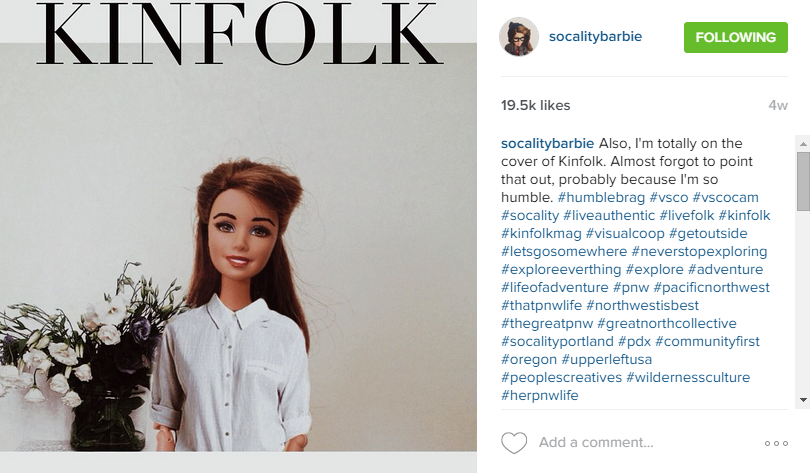 Image source Instagram
Posted by Iman