Dela-Where??
Social savvy travelers can thank Valencia and Mayfair for inspiring us all to be "professional" #vacation photographers. Type in #travel, #vacation, #wanderlust on Instagram and you'll find millions of photos of America's stunning mountains, ocean, deserts, you name it, but do you know which state gets the most #vacation love on IG? If you're thinking Cali, Texas, Florida – really, any obvious state at all right now — you're probably wrong. If you guessed Delaware, then you're just an Instagram freak, but you're correct.
Busbud, a service (buddy?) that started in Canada (not Delaware, surprisingly) and assists in the booking of bus tickets, just came out with a new study revealing what travelers are saying about your state. Apparently Delaware gets all the love on IG, which is weird because I'm pretty sure most of the population of America doesn't even know where Delaware is, let alone spends their Benjamins on a trip to the land of the…wait, WTH is Delaware even known for?! Okay, I'll stop sh&*ing on Delaware and play nice. Here are a couple of #wins for the tiny state.
Guess they know how to par-tay? I'm skeptical.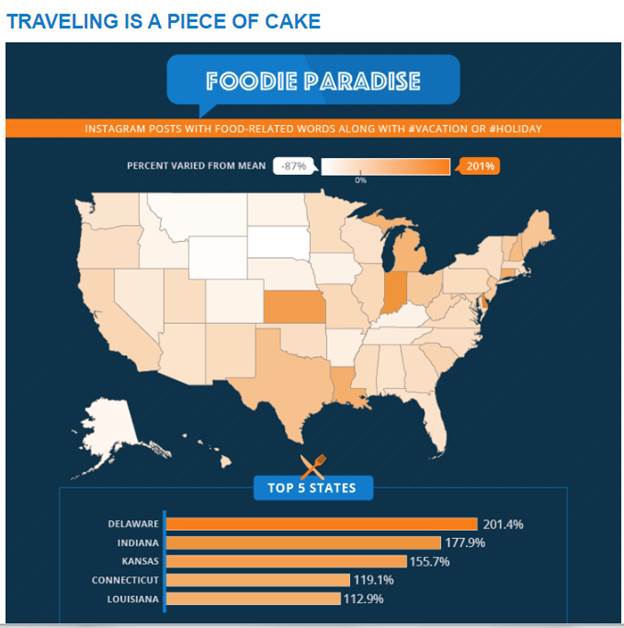 "Delaware: Foodie Paradise" Hmmm, doesn't quite have the ring I'm looking for.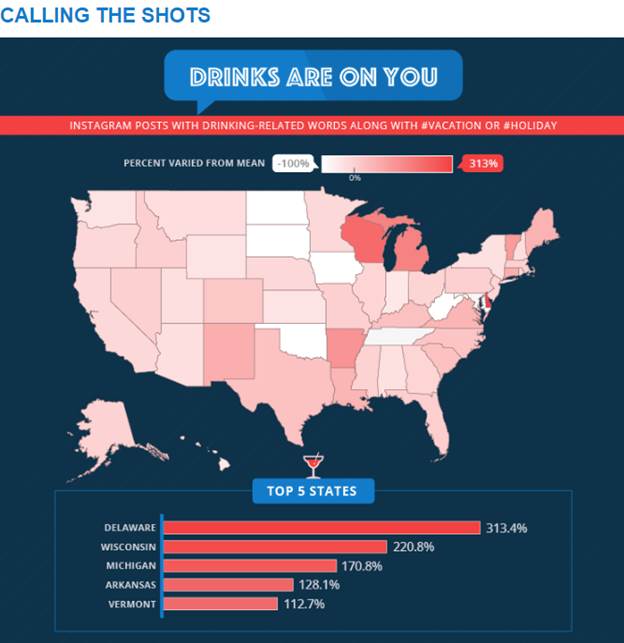 They drink because there's nothing else to do. Too much?
Okay, I guess I'm just jealous because Massachusetts didn't make the cut. I have a real problem with this. Umm hello, have you ever been to ACK?! Seen a Cape Cod set (#nofilter jkjk)?! People even travel hours to Plymouth to see a f&%#ing rock. We're freakin' beautiful.
Check out the rest of the categories online here. Want to know what I have to say to this study? "Kiss my Mass(hole)!" That is all.
 All images source Busbud.com
Posted by Christina B.