Derby Day Delights!
Oh I do adore a good derby day soiree, really I do, and I'll be damned that this year's day of delightful debonair debauchery has snuck up on me! One must be prepared for a perfect day at the races which of course includes the four Derby D's: Designer hat, Dress, Drink of choice and the Details, darlings. Having been raised in horse country mere miles from our town racetrack, Foxfields, I was taught the importance of track traditions early on and am pleased to be able to elaborate on the following:
The Designer Hat
By far one of the most important and necessary D's of the Derby, in the immortal words of Sheila Nobles, the official millinery designer for the Kentucky Derby Museum at Churchill Downs, "If you don't wear a hat to the Kentucky Derby, you'll feel like the woman who wears jeans to a little black dress party." Need I say more? But please don't go overboard with an overdramatic tacky topper that resembles some sort of headdress – go classically custom not costume colossus.
This: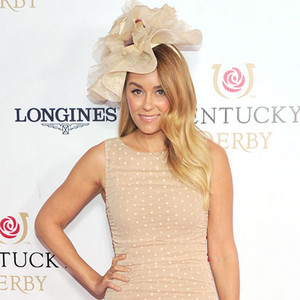 Image source eonline.com
Not this: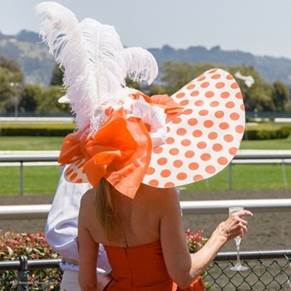 Image source Examiner.com
The Dress
Like hats, bright spring dresses are a given at any high society horse race. Tastes of course will vary, but I like to gauge the elaborateness of my chosen dress on that of my hat. Translation: The more extravagant the hat, the simpler the dress and vice versa. When in doubt, keep it simple and weather appropriate like these lovely Foxfield ladies: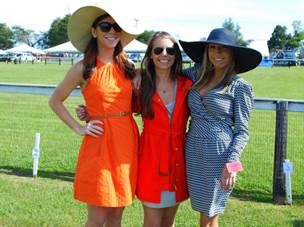 Image source livingspreethegoodlife.com
The Drink
One of my favorite parts of a day at the races: Sipping on one's delightful daytime cocktail of choice. Champagne has always been my personal drink for such occasions, but for the more bourbon inclined, Southern Living has some fabulously alliterative recipes for traditional Triple Crown cocktails.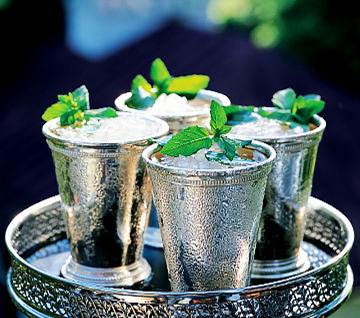 Image source CherryGal.com
The Details
Last but not least – any true Derby dame knows that true decorum and deportment lies in the details. In the south we actually have a dress code that says it all: "Girls in pearls and guys in ties" (bowties, to be exact). This is taken both literally (So don't forget your grandmother's vintage strands and for heaven's sake learn how to tie a bowtie) and in terms of etiquette – so keep it classy at all times!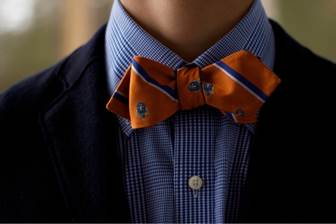 Image source blog.trashness.com
Posted by Jenna