From Disney Star to Youngest Master Brewer in the United States
Image Source: The Odyssey Online
Who remembers The Suite Life of Zack and Cody, the Disney show set at the "Tipton" hotel in Boston? (20-somethings, raise your hand!) Well, Zack and Cody, known IRL as Dylan and Cole Sprouse, have branched out in different directions. Cole stars in the new show, Riverdale, based off of the Archie comics while Dylan is… the youngest master brewer in the United States – man bun and all!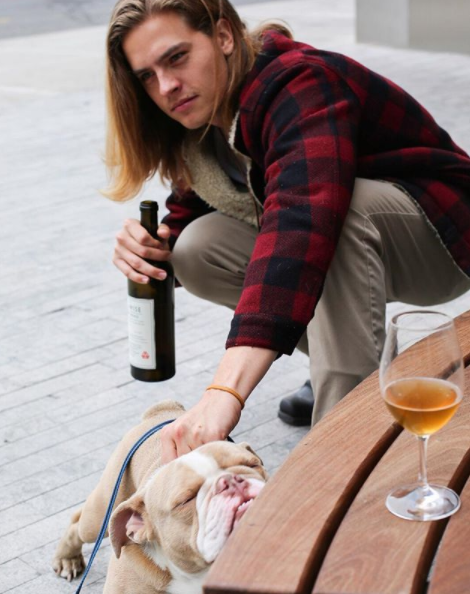 Image Source: Instagram @allwisemeadery
Yup, you heard right! Dylan is set to open his own meadery at the William Vale Hotel in Williamsburg, Brooklyn this year. (If you don't know what a meadery is you didn't pay attention in school when you read Beowulf!) The mead hall's Instagram page already has 100k followers and describes itself as a "heathen-owned" enterprise. On the feed, you'll find Dylan and his long hair in all its glory, his adorable English Bull Dog and some less-appealing things, such as fish on a stick. From starring on the Disney channel to a brewery owner in Brooklyn, I think we can consider this a #GlowUp.
Personally, I know I'll be making the trip out next time I'm in the city.
Posted by Giana