Diss Track Descriptions For My Fellow Ditzes
Image source Youtube.com
There are two kinds of people in my office right now: those who know about the Drake and Meek Mill beef and those who don't.  Those who know about it look to me to provide new information, shed light on past rap relationships and falling outs, whereas those who don't turn up their headphones and pray I stop talking… basically an everyday occurrence.
To those who look to me for information, I'm going to hit you with a truth bomb: I didn't know that diss raps were a thing until about two weeks ago.
Growing up in white suburbia, my parents sheltered me a lot from "the real world," keeping my music choices very PG, if you will. It wasn't until I started mowing the lawn (YES mowing the lawn), that I went rogue and started listening to 50 Cent, Lil Jon, Rihanna, Nelly etc. My weekly chore became my escape as I flipped on my Walkman to cut the grass like a G.

Note: I credit mowing the lawn to my impressive memorization of Candy Shop, Hot in Herre and Get Low.
It wasn't until freshman year of college that I really started to delve into the rap culture thanks to my roommate. Since then, I've learned a lot about rappers, memorized a lot of lyrics, and followed their everyday lives. (FUN FACT: I learned LAST WEEK that Kanye broke his jaw and was physically rapping "through the wire" on his Through the Wire track in '04. I'm dumb.)
Anyways, the one anomaly that I never quite picked up on was the diss track. It's not that I don't know the songs, I just don't always put two and two together that they are dissing each other, because well, I live under a rock (see last paragraph fun fact).
Thanks to the recent beef between Drake and Meek Mill, I've actually started to pay attention to diss songs and the like. I've engrossed myself in their cat fight, loving how Drake has basically obliterated Meek, the boyfriend of Nicki Minaj who Drake has literally come out and said, "I love Nicki Minaj, I told her I'd admit it. I hope one day we get married just to say we f*&king did it."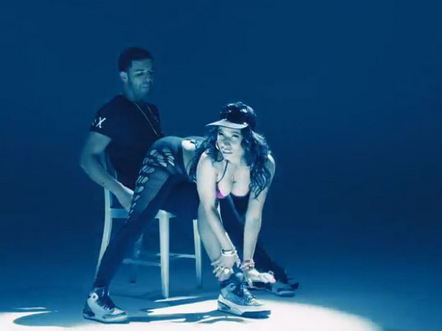 Image source mtv.com
Anyways, to keep all of you up to speed, I've compiled the five most important rap beefs of all time and have captioned them appropriately so that you can speak intelligently on the subject next time it comes up in cocktail party banter or some such situation. You're welcome.
DRAKE VS MEEK
Drake: 3 Meek: 0. Drake gives a peace offering by awarding Meek a participation award.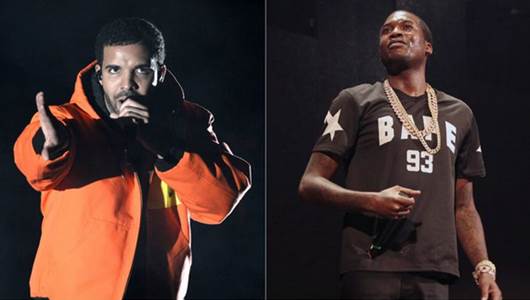 Image source rollingstone.com
LIL KIM VS FOXY BROWN
Both wanted to be Regina George, but there can only be one Regina George… obviously.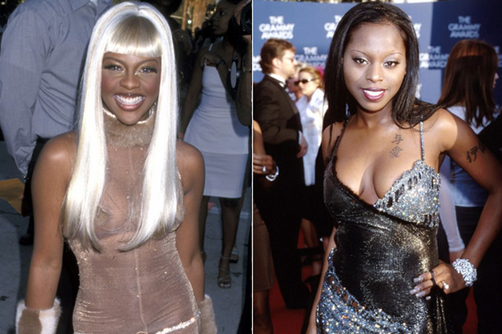 Image source rollingstone.com
50 CENT VS JA RULE
50 tried a little too hard to ruin Ja Rule's career, but he was successful because like… when was the last time you heard Ja Rule in the news? 50 on the other hand…


Image source rollingstone.com
JAY Z VS NAS
Pre-Beyoncé, "I slept with your baby mama" Jay Z. They are friends now, so no worries.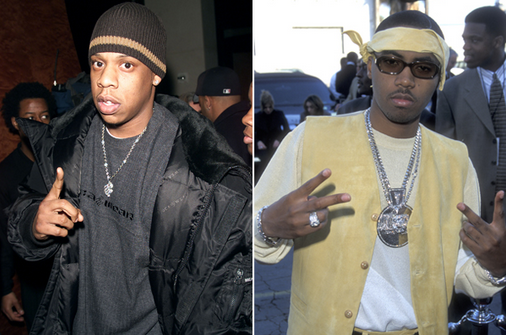 Image source rollingstone.com
2PAC VS BIGGIE
West Coast vs. East Coast. Skinny vs. Fat. Both got shot/died. That's all you really need to know.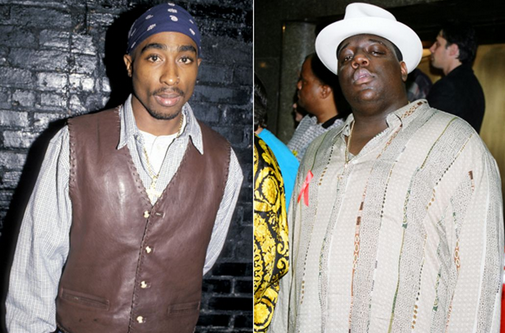 Image source rollingstone.com
Posted by Emily