Dogs for Equality
Image source TheLeagueofCorgis.tumblr.com
Gay rights and dogs. Two things I'm a big fan of. So I was delighted at how many pooches turned out to rally for gay marriage rights during last week's Supreme Court DOMA Hearings. From Washington D.C. to San Francisco, protesters from both sides continue to gather daily to make their voice (or bark!) heard. Some of the best dogs-for-equality photos (IMHO) from last week, for your viewing pleasure: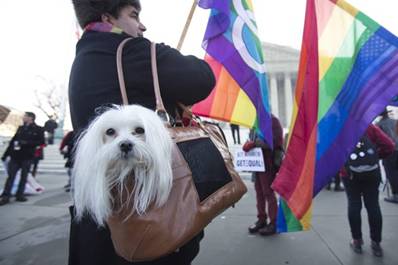 Image source The Washington Post
In Washington D.C., a supportive pooch is the perfect Supreme Court rally accessory.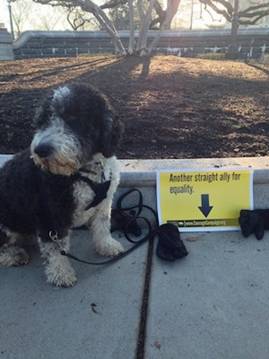 Image source The Atlantic Wire
Around the corner, one pup boldly sits to protest DOMA.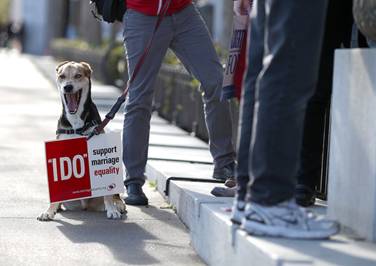 Image source GettyImages
This San Francisco dog's exhausted by how long it's taking to legalize gay marriage.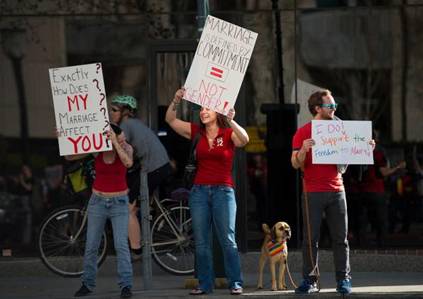 Image source AP via TheCabin.net
A fierce looking Sacramento pup stands tall for equality.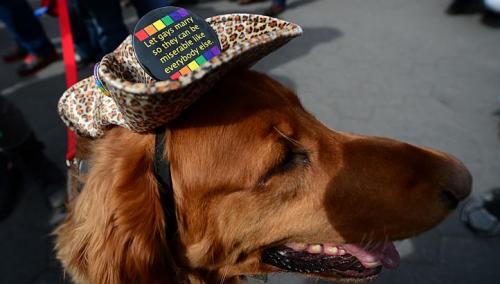 Image source AFP via StraitsTimes.com
New York City's gay marriage rights are on this golden retriever's mind.
Posted by Michelle