Don't Play with Your Food
Full disclosure: I grew up on a farm. Like, really grew up on a farm – in rural Pennsylvania. No, we did not have cows. Yes, we did have horses. And dogs. And cats. And goats…But, I digress. With 200 acres of wild wonderland as my backyard (literally, my backyard) my sister and I had endless amounts of play space at our disposal. Unless it was pouring down rain or brutally cold we neverplayed inside and our parents always encouraged us to use our imaginations and turn anything into a fun game…You know, all of that childhood stuff.
That being said, there was one thing that we didn't play with: our food. We ate like young ladies, albeit with a bit of mud. Oh, how the times have changed. Kids today can have so much more fun with their food – and they're encouraged to do it! While I can't help but feel slightly gypped out of years of childhood fun, I'm comforted to know that playing with your food isn't just for kids anymore. "Grownups" are doing it too. (Bonus: when adults do it, it's often called "art"). Suddenly I can't help but feel excited for my future – making adorably delicious meals and snacks for my child(ren).
Poking eye holes in bologna (ugh, I even hate the word bologna) is so archaic compared to these creations of today. While I have not the time nor the space to compile a complete list of my foodie favorites, I have selected a few highlights:
Hippo soup rolls. The question is – could I ever really eat these precious creations?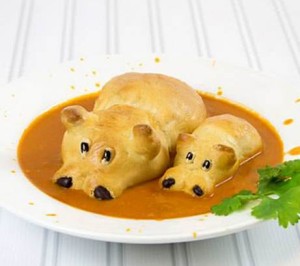 Image Source FWxblog
Cleverly named "The Mug With a Hoop." I admit to having one (yes, I really do. Chalk it up to supporting the 8 year old designer, Max). Who says playing with your food can't really be a sport?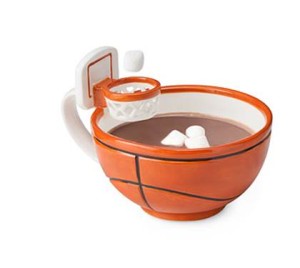 Image Source Uncommongoods.com
Any and all types of marshmallow floaters. I love marshmallows. I love animals. That's all the logic I ever need.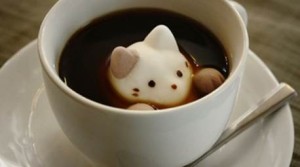 Image Source Incrediblethings.com
I repeat: anything with marshmallows. (The Hello, Cupcake book will forever be one of the best purchases I've ever made).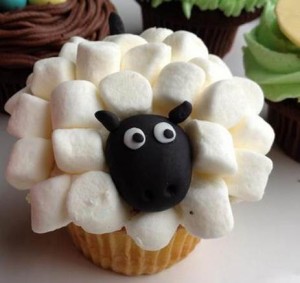 Image source Landolakes.com
And, of course. The growing trend of "lunch box art," courtesy of Lunch Box Dad.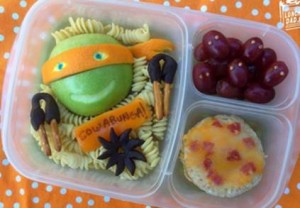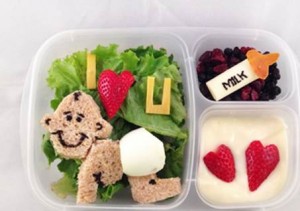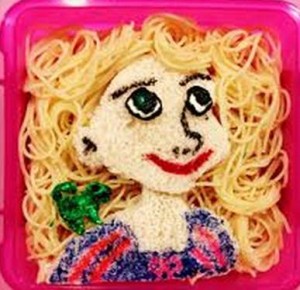 Images Source Lunchbox Dad
Unfortunately for me, I was put in charge of my own lunches as soon as I was old enough to put a (butter) knife in the peanut butter jar. Needless to say, they were nothing close to the creations of today and were never trade-worthy at my crammed lunch table of friends. Oh, how I longed for a Lunchables, just once! Look out future children – mamma's whipping you up the cutest lunch you've ever seen!
Posted by Amy