Don't Quit Your Day Job
Image source icanhasinternets.com
Boston, Massachusetts: Titletown, USA. We're known for our historical dominance in the world of sports, especially in the past decade—World Series Winners '04, '07 & '13; Super Bowl Champions '01, '03, '04 & '14; Stanley Cup Winners '11; NBA Champions '08. To say the least, as a city we ball so hard, Kanye is even going gorillas.
I'll be completely honest, we've had almost as many scandals as we've had championship titles in the past decade. From Deflategate and Spygate to the ex-Patriots murderer Aaron Hernandez and the "supposed" Red Sox slugger doping scandal in '03, we are far from the most respected city in our sports-loving country.
All things considered, despite being hated for being so good, people of the United States just can't get over the large and loveable personalities of both David Ortiz and Rob Gronkowski.
From shout outs of Big Papi Ortiz in Drake lyrics and his infamous post-Boston Marathon speech that resulted in a new line of apparel, Papi is the hero of Boston.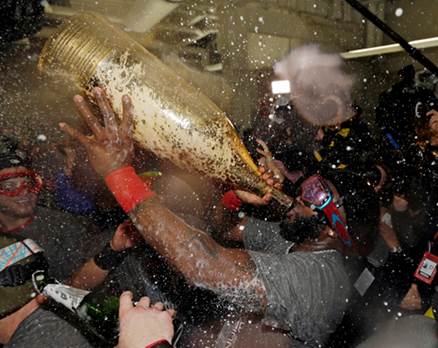 Image source ftw.usatoday.com
As for Rob Gronkowski, the nation's love affair resides in a love of his frat-boy-esque psyche he's got going on. I don't even have to go into detail, see Christina's post from February.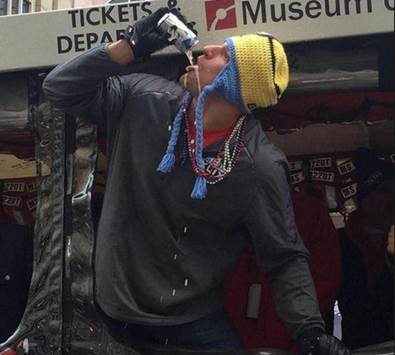 Image source larrybrownsports.com
Hate to love them, or love to hate them; one thing we DO know after seeing their newest venture is that they should stick to their day jobs. Don't know what I'm talking about? Let me introduce you to the most laughable song of the summer, "Sippin" ft. Gronkpac and Big Papi Smallz.
https://youtu.be/pV7-cwgRjL0
Taking the Internet by storm, these two put on their goofiest glasses, threw some blowups in the pool, and spit their best lyrics about the beloved New England favorite, Dunkin' Donuts iced coffee. The video features Dunkin's mascot playing the guitar, a cup solo from Ortiz, and — how could we forget —a water balloon Gronk spike.
Let's get back to the sports, boys. This is cute, but PLEASE GOD, don't quit your day jobs.
Posted by Emily