DWTS.
Image source People
A few weeks ago, I got a text from a friend that said: "Bill Nye the science guy is on dancing with the stars?!!?!? Yes please." I couldn't agree more.
I don't watch too much reality TV (haven't gotten into that Housewife stuff yet – seems like it should be in the horror category), but I admit there are certain trashy shows that are a guilty pleasure; The Bachelor (this one is a given) 19 Kids and Counting (WHY does this show fascinate me?? Is that mom not human?) and of course, Dancing with the Stars.
There is something about seeing your favorite actors, singers, and a plethora of reality stars out of their element and putting it all out there. It's like a live issue of US Weekly – "Elizabeth Berkley sweats too!" "Even actors fall on their asses!" "You won't believe what they look like without make-up!" Plus, the dancing is pretty awesome and I sit there wondering if my legs could ever bend like that.
And of course, a reality show today is not enough – there needs to be live Tweeting displayed on-screen, digital voting capabilities, Instagram "behind the scenes" shots, and dancers' blog posts on People.com that recap the recap of the recap that you just watched (again)…
Here are a few of my faves to watch for this season: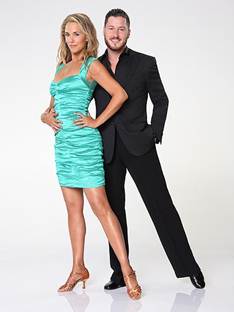 Image source People
Elizabeth Berkley of Saved by the Bell fame – one of my past (or maybe current…) fave shows – is a fantastic dancer, and if nothing else, I loved that when she got nervous before her dancing debut it gave me the opportunity to yell to the TV screen "I'M SO EXCITED, I'M SO EXCITED… I'M SO…. SCARED!!!"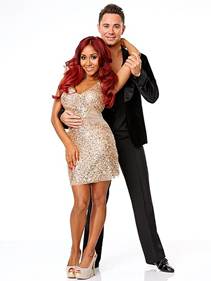 Image source People
I love Snookie and I don't care what you say. She's a firecracker in a 4'8" frame, and despite twerking on the dance floor of Karma on the Jersey Shore, girlfriend can seriously dance. I'm sure baby Lorenzo is proud of his mama's samba.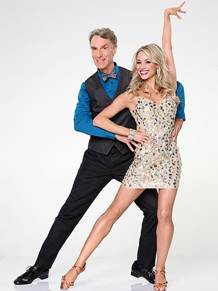 Image source People
Bill Nye the Science Guy – the guy that taught us that science rules. To be honest, he is simply not a good dancer, and sometimes a little creepy with his young, hot partner. But I appreciate the effort and the 90s throwback references.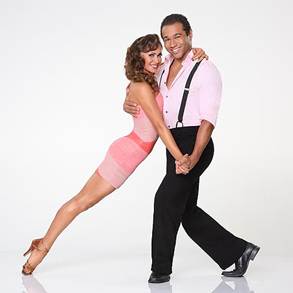 Image source People
A true front runner, Corbin Blue of High School Musical is freaking amazing and seriously looks like he dances with invisible trampolines on his feet. I'm predicting a winner of the coveted mirror ball trophy right here.
Posted by Amanda