Eat Your Words
If there's one thing in life that's for certain – aside from death and taxes – it's that tastes, trends and people change. Where I was once a college gal prone to ordering drinks made with Malibu and UV Blu, those sugary excuses for booze now bring me way more headaches than happiness. There was also a time, not so long ago, where I chopped my locks and tried a pixie cut on for size. These days, I'm hip to the fact that cute little pixie cuts have a higher success rate on cute little people.
It's comforting to know that a few things do remain constant in the face of all this change and personal growth. For example, I still love food, I still love puns, and I will use this m.blog to declare my undying devotion to the food pun art form. (Doubt me? B*tch, peas.)
So let me tell you, I couldn't have been more psyched to stumble upon Foodiggity's "Foodnited States of America." You can click here to see all completed puns in their amazing, cheesy (see what I did there?) glory, but I've included a few gems below.
My homeland!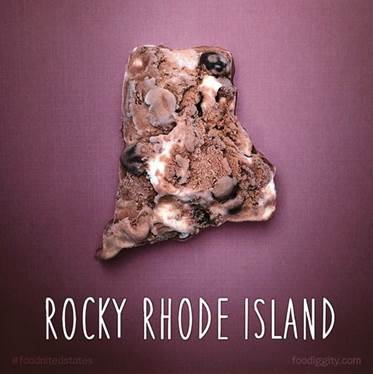 The great state of Maine!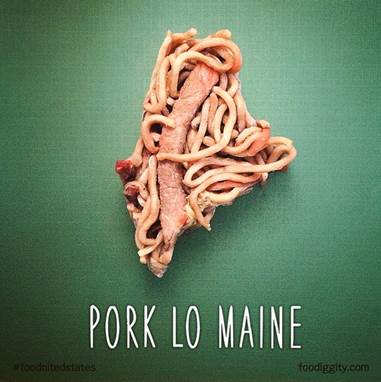 The state that steals some of my favorite colleagues (#NeverForget):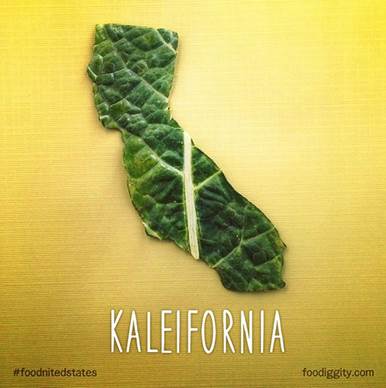 All Image source Foodiggity
#Foodnitedstates is an ongoing Instagram project between father and son Chris and Cameron Durso and they want you to be a part of it. They've got a few states left, including mighty Michigan, home of m.blog's fearless leader, Ms. Marlo Fogelman. The cookie-cutter gauntlet has been thrown. Feeling clever?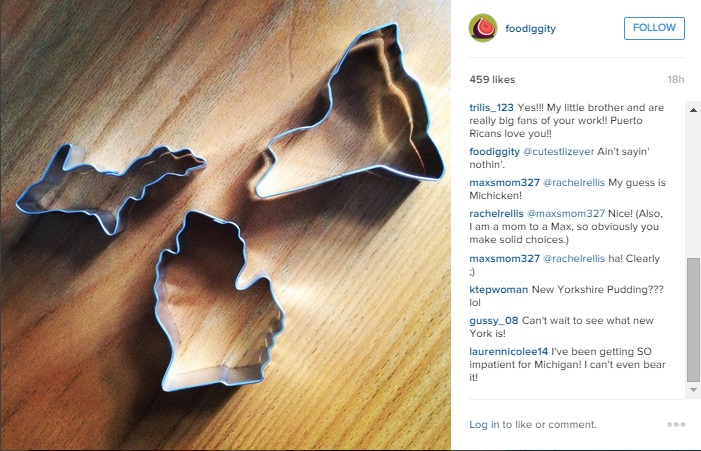 Image source Instagram
Posted by Erin K.