Eight-Month Vacay, Anyone?
Image Source: Viking Cruises
Because we all have $92,000 and eight months of PTO to hand over, let's dive into what may be the most extravagant vacation one has ever seen.
Thanks to Viking Cruises, 1,000 #blessed passengers will set sail on what they are calling their "Ultimate World Cruise" through 59 countries – spanning over just a quick 245 days.
They'll check out destinations like Bermuda, Antigua, Barbados, Fiji, Indonesia, Italy, Spain… shall I go on?
I'll save you all the heartache and instead attach the itinerary here for you to check out when you're emotionally stable enough to read it from your office cubicle.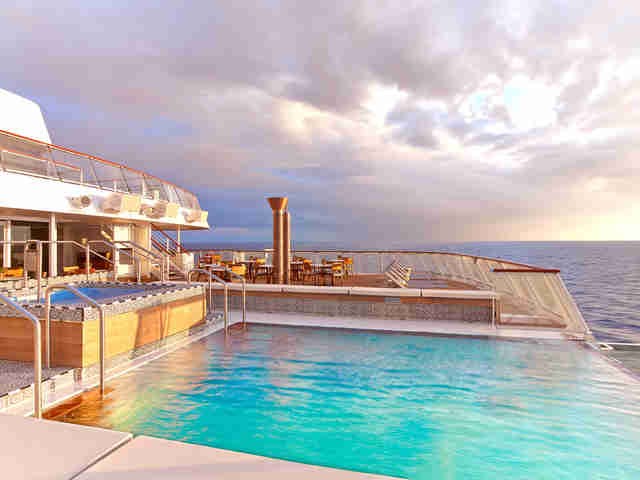 Image Source: Thrillist
Now let's just take a moment to notice days 38 and 39, which will ultimately be the greatest of days when they take a break from the glorious beaches and tropical sights to stop by good ole' Boston in all of its glory.
And when the ever-changing destinations alone just don't do it for you anymore, you can venture off to the infinity pool, Scandinavian spa, library, lounges, theater or the endless dining and bar options – whatever floats your boat.
For now, I'll stick to looking at the photos online. But, never say never…I'll just patiently wait for the right time to hit Marlo up for some of our unlimited vacation, oh, and of course, a huge ass raise!
Posted by Carolyn